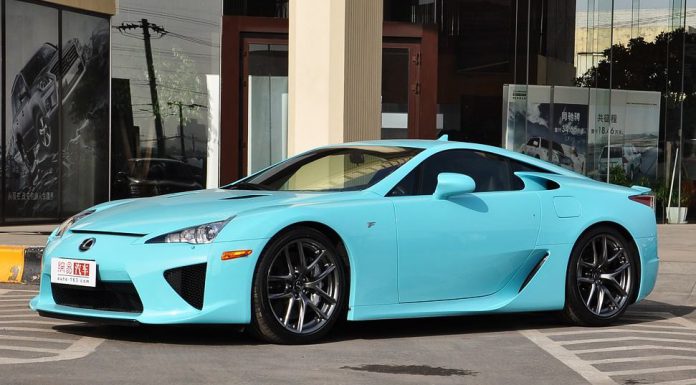 With just 500 units produced, the Lexus LFA is one of the rarest modern day supercars. Unquestionably Japan's leading exotic, production of the LFA may have stopped in late 2012 but the car still manages to amaze across the world. The following example is one of the most eye-catching.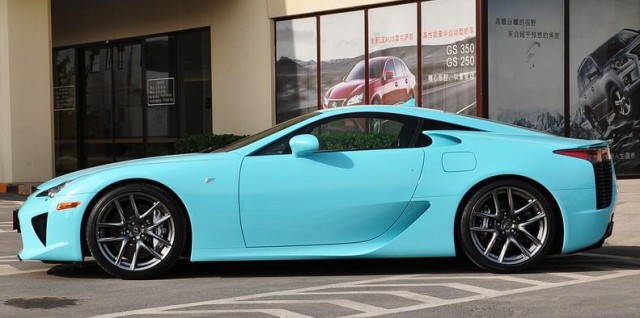 Finished in Tiffany Blue, this LFA looks simply unlike any other on the roads. Beneath the sexy skin however, is a ferocious beast just waiting to be let loose because as we know, the LFA is a true animal once the throttle is pinned.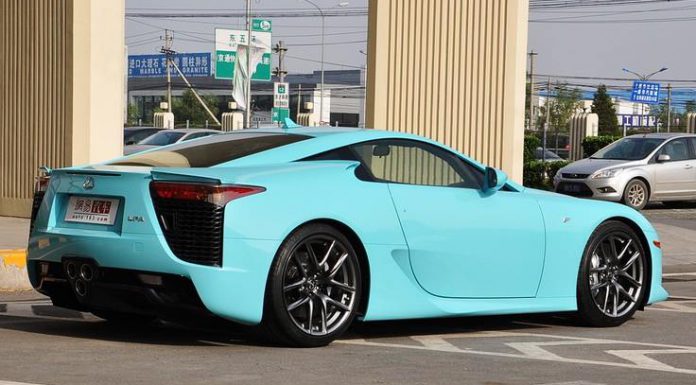 It is powered by a screaming 4.8-litre V10 engine delivering 560 hp at 8,700 rpm and 354 lb-ft of torque at 3,700 rpm. The raging V10 ultimately redlines at an atmospheric 9000 rpm!
[Via OpenRoad Lexus Richmond]