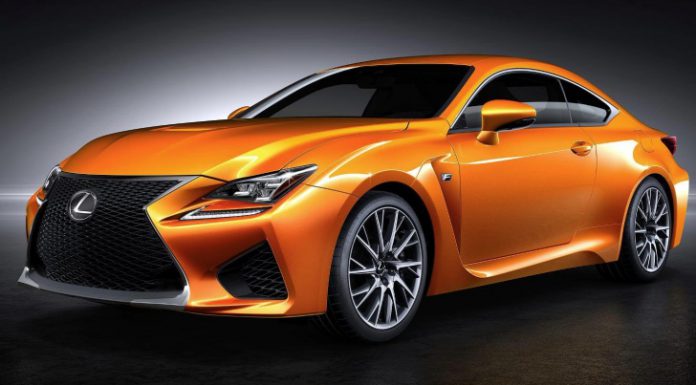 For the brand new Lexus RC F Coupe, the Japanese marque has introduced a brand new, bright shade of orange. Set to be available exclusively for the RC F, this new shade of orange really pops and Lexus USA is asking for fans to help name it!
Rather than holding a dedicated competition to name the colour, Lexus simply asked its Facebook followers late last month. As you can imagine, heaps of name have been suggested including Tangerine Flame, Solar Flare, Sunburst Orange, Sunset Orange and Molten Bronze. If you want to suggest a name, be sure to do so here!
As a reminder, the car gets its roar from more than 450 horsepower and more than 383 pound-feet of torque all courtesy of an all-new 5.0-liter 32-valve V8 engine that will provide increased maximum power at higher engine rpm than previously possible. This engine is the most powerful V8 engine the Japanese marque has ever constructed. Lexus say that the car should weigh in at under 1,800 kilograms. The RC F will be limited to a top speed of 270 km/h.
The car that the RC F will surely be compared to is the BMW M4. For some comparison, the M4 produces less power, 431 horsepower but is considerably lighter, just 1,500 kilograms. It will be interesting to see which will come out on top on track!