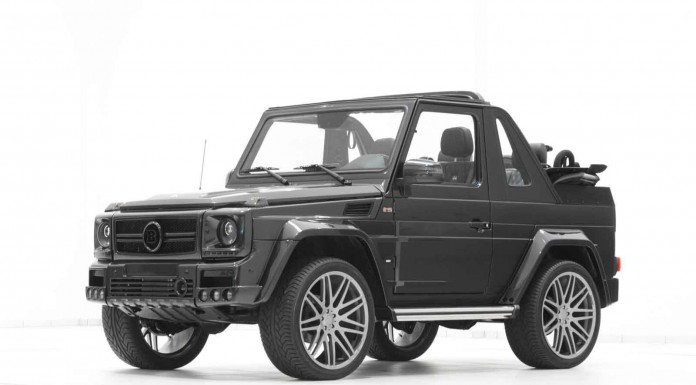 While the two-door, short wheelbase Mercedes-Benz G-Class has been out of production for few years now, Brabus has decided now is the time to release its uprated variant of the Mercedes-Benz G500 Convertible. Dubbed the Brabus Widestar 6.1, the compact off-roader features all the visual and performance upgrades you'd expect from Brabus.
Exterior wise, the Brabus Widestar 6.1 features an upgraded front fascia incorporating new fog lights, blacked out grille, blacked out headlights as well as a stealthy black Brabus badge. Additionally, the Brabus Widestar 6.1 tuned G500 Convertible features dramatically flared wheel arches front and rear protruding out above the massive 22-inch Monoblock E wheels finished in silver with black inners.
At the rear, the Widestar 6.1 features a new Brabus made spare wheel case, LED brake light, rear bumper with stainless steel running board and once again, a whole lot of black. The German tuner didn't forget about the interior however as it has been outfitted with black quilted leather across the seats and doors.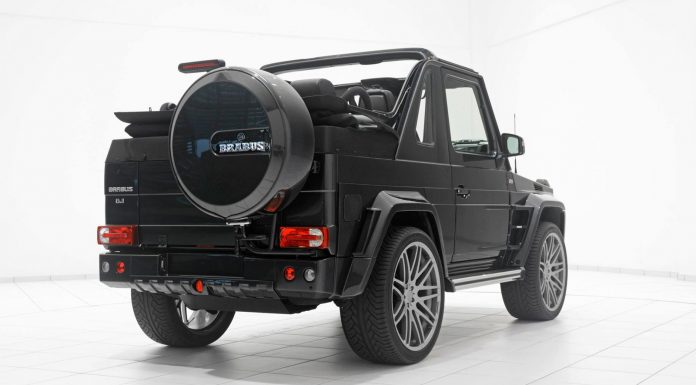 In typical Brabus style, some serious engine modifications have also been performed. Now the G500 Convertible's V8 engine delivers a punch 456 hp and 454 lb-ft of torque. By comparison, the car typically delivers 388 hp and 391 lb-ft of torque.