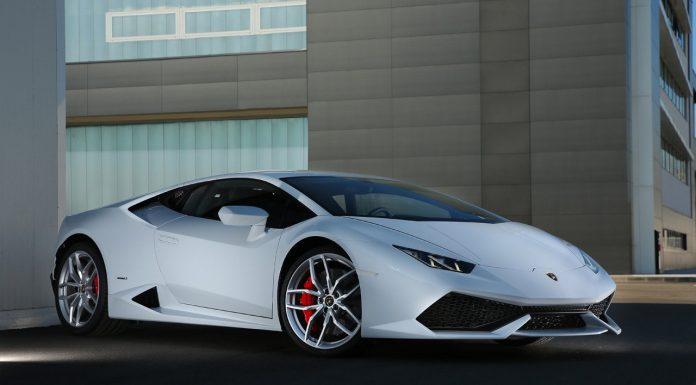 During the Beijing Motor Show 2014, Lamborghini confirmed that the brand new Lamborghini Huracan has already racked in no less than 1,500 orders. This follows on from previous confirmation back in February that the Italian marque had managed to collect 700 orders.
Announcing the news in China is quite appropriate considering just how important the Chinese market is for Lamborghini with a large proportion of Huracan orders likely to have already come from there. As a matter of fact, China is only surpassed by the United States in terms of annual Lamborghini sales.
As for the Huracan, it really isn't a surprise just how popular it is proving to be. As you probably already know, under the hood, Lamborghini Huracan features a brand new 5.2-liter V10 engine delivering 602 hp. As a result of this, the Huracan can hit 100 km/h in just 3.2 seconds and a top speed of 202 mph. Mated to this engine is a new dual-clutch semi-automatic transmission driving all four wheels.
Additionally, the Lamborghini Huracan features a dramatically different chassis than the Aventador which is a complete carbon fiber monocoque. By comparison, the Huracan features a rear bulkhead and transmission tunnel constructed from resin transfer mould carbon fiber while the rest is made up of an aluminium space frame. This is the same hybrid chassis set to be utilised on the next-generation Audi R8. The chassis weighs 10 per cent less than the Gallardo's but is 50 per cent stronger.