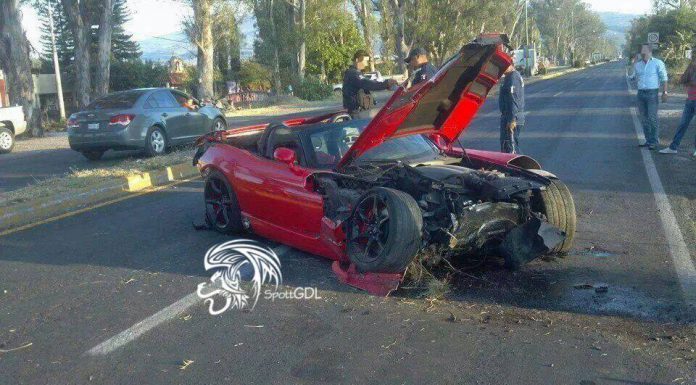 The Dodge Viper SRT-10 was always a difficult car to handle. The fact that this example was being driven under the influence of alcohol didn't help when this example took to the roads.
We are told that the driver (who wasn't wearing a seatbelt either) walked away from this accident without injury. Thats a miraculous outcome to say the least as the car sustained quite substantial damage to the front and the rear.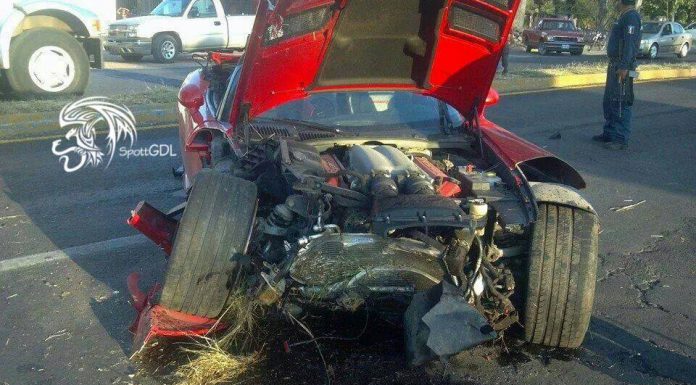 The circumstances of the accident aren't known although we'd bet good money on the driver losing control of the car. The fact that he was drunk driving all but confirms our suspicion.
The car in question is a fourth-generation car from back when the Viper brand sat under the Dodge banner. It features a monster naturally aspirated 8.4 litre V10 engine with 600 bhp and 760 Nm. Plenty enough car to cause plenty enough trouble…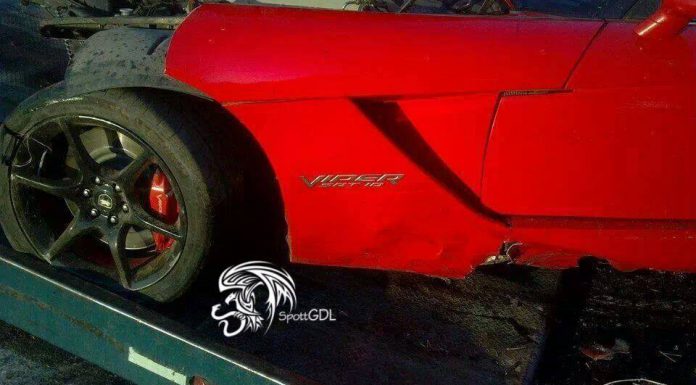 [via Autos Exóticos en Guadalajara]