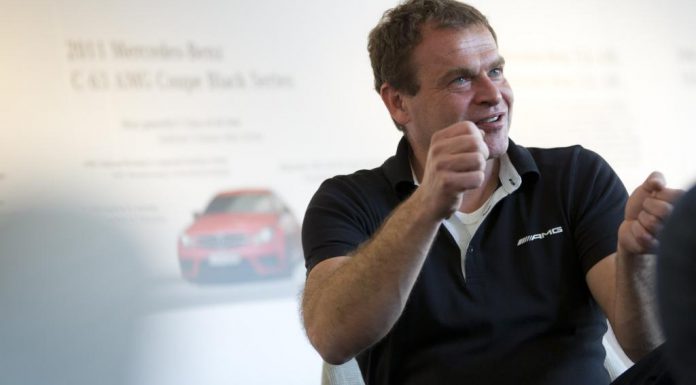 GTspirit sat down with Mercedes-AMG CEO Tobias Moers to discuss his new job as CEO, the AMG DNA and a very exciting new model due to be revealed later this year.
Tobias was appointed Mercedes-AMG CEO on 01 October 2013. Having worked with AMG since 1994, he has had overall responsibility for the main AMG model series since 1999 and has been a Member of the Executive Board of Mercedes-AMG since 2011. He now sits at the very top of the Mercedes-AMG tree. The perfect person to answer all our AMG questions!
GTspirit: Congratulations on your new position. Where will we see your personal passion in the future of AMG – what would you like to change or emphasize moving AMG forward?
Tobias Moers: I have spent the last 15 years responsible for AMG, so product wise not much will change but I wish to push the AMG brand harder. Everybody should know that AMG is a sportscar manufacturer and this has not yet been achieved world wide. We are dedicated to achieving this.
GTspirit: What is the biggest challenge in the development of new AMG cars?
Tobias Moers: Making sure that every car matches the AMG DNA. Each car should be right for the segment and bring across was AMG stands for.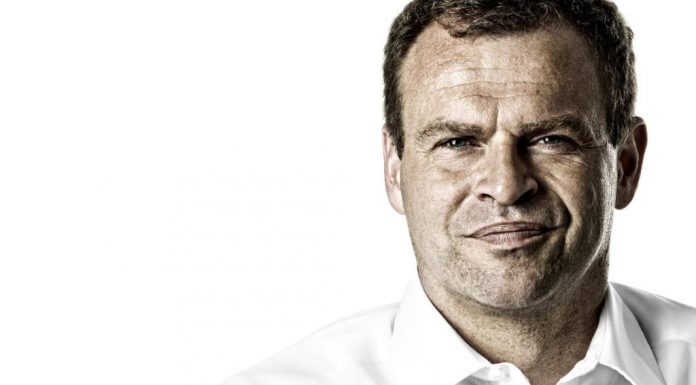 GTspirit: What is the true AMG DNA?
Tobias Moers: In my opinion the true AMG DNA is a blend of driving dynamics, responsive steering, driving performance and driving innovation. AMG cars should be race track ready – although every car should be useful for every day drive, powerful and with that typical AMG soundtrack. Above all, every new AMG cars should set new benchmarks.
GTspirit: The automotive industry has a few key topics at the moment we would like to know to what extend those are relevant to a performance brand like AMG. Where can you see the concepts of eMobility and Hybrid technology being utilised within the AMG range?
Tobias Moers: The SLS Eletric Drive is a good example of experimentation with new drivetrains. We want to combine new technology with improved lightweight batteries and then take it across the range. It is a topic we take very seriously and the future can surely see Electric Drive and / or Hybrid drivetrains in the AMG line-up.
GTspirit: Is downsizing on your agenda for AMG's future?
Tobias Moers: Yes! Yes, it is an important theme for sure. The momentum for downsizing across the range is still in place. However for the forseeable future I can see the V8 remaining. The V8 is important for AMG, although there is still a lot of pontential in downsizing and optimizing V8 fuel efficiency.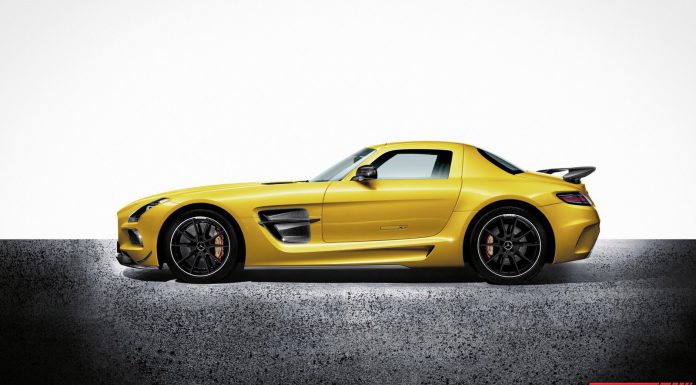 GTspirit: How important is the topic of weight saving for AMG products?
Tobias Moers: Very! The Black Series forms a great example of structural investment and research into lightweight technologies. Price points play an important role in what can be done and is feasible but the intention to save weight is clearly there.
GTspirit: How big is the influence in development and involvedment of AMG with Motorsports today?
Tobias Moers: The GT3 and CLA racing series are organised centrally in Affalterbach. It is an important program to have and enables us to benefit from both branding as lessons from innovation. On the technology side the tie up depends strongly on possible synergies but overall, for branding, the link between race and road car is very important.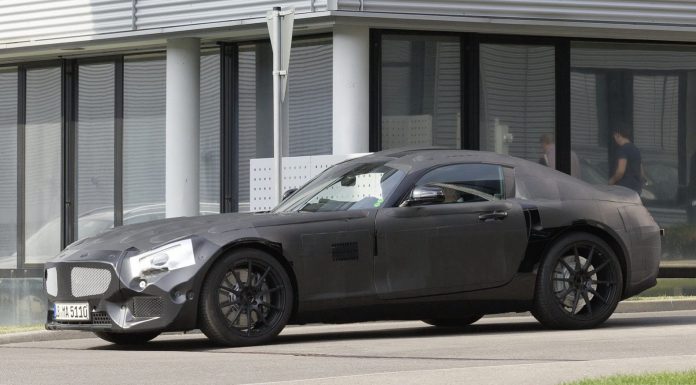 GTspirit: We've been hearing rumours of a new AMG sportscar, the Mercedes AMG GT, can you tell us more?
Tobias Moers: Yes, it is true, we are working on a new sportscar in a more accessible segment as the SLS AMG. The public unveiling is due later this year and first customers can expect delivery next year. The car is our own AMG development which has allowed us to fully stamp our mark on the car, more than with Mercedes-Benz models.
GTspirit: Will there be a V6 engine available for the AMG GT?
Tobias Moers: No I believe the V8 still offers room for improvement in terms of performance and efficiency. A new, more efficient, AMG V8 will be introduced in the AMG GT that allows us to keep the V8 as engine of choice for much of our range for some time to come.
GTspirit: So, the AMG GT will feature in a different segment as the SLS AMG, will there be a successor and if so why not?
Tobias Moers: There won't be an immediate successor to the SLS AMG. The SLS gave the AMG brand a special brand icon with its iconic Gullwing doors and we like to treat it as something special for both the company and the SLS AMG owners.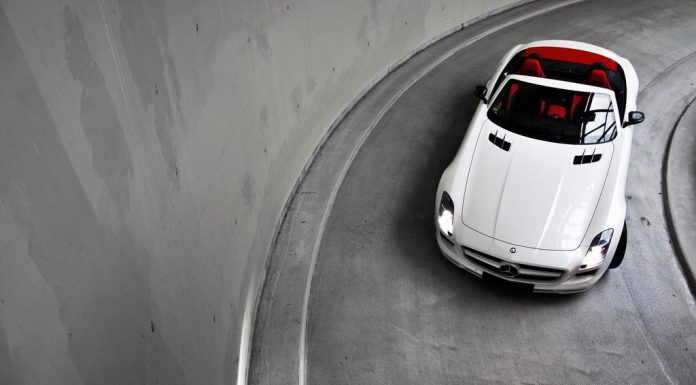 GTspirit: Is AMG considering a model in the segment above the SLS AMG, perhaps a Lamborghini Aventador competitor?
Tobias Moers: It isn't in the AMG plan at the moment. For now our focus and energy is on the AMG GT and it is unlikely that in the foreseeable future we will develop a car for a segment above the SLS AMG. We are pleased to be present in the hypercar segment as engine supplier for Pagani.
GTspirit: Finally a question from one of our readers; why is there no GLK AMG?
Tobias Moers: Styling wise any AMG should fit in our line-up and provide a basis for a match with the AMG DNA. The GLK didn't fit into the AMG portfolio but with the arrival of the Porsche Macan we are certainly monitoring to see if there is a market for a performance model in this segment and consider a possible AMG version of the GLK successor.
We would like to thank Tobias Moers for the interview!