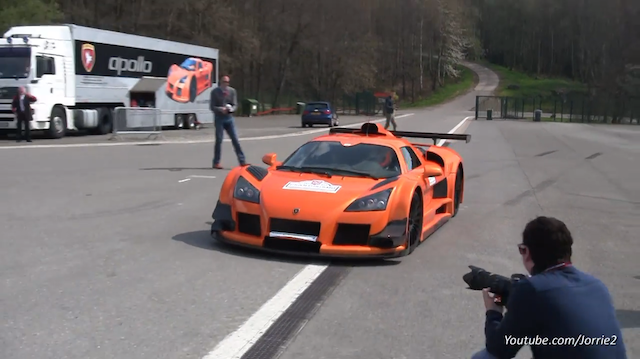 Gumpert is a brand that blurs the lines between road car and race car. The spectacular design is crafted for aerodynamic efficiency, downforce and not much else! The Apollo is one of the most focused and hardcore cars to ever hit the road.
[youtube]http://youtu.be/8Mmnzt20lTY[/youtube]
Although the Gumpert Apollo Sport can be used to drive to the local supermarket, it is really at home on track where it can exploit all of its aerodynamic technology. It is not all about grip and aerodynamics, the Apollo S also features a monstrous engine The Gumpert Apollo Sport has 800 hp and is good for a sprint from 0-100 km/h in 3 seconds dead. Its 0-200 km/h time is 8.9 seconds and it has a top speed of 360 km/h. Astounding figures courtesy of a 4.2 litre V8 that, as you can hear, produces an astonishing sound.