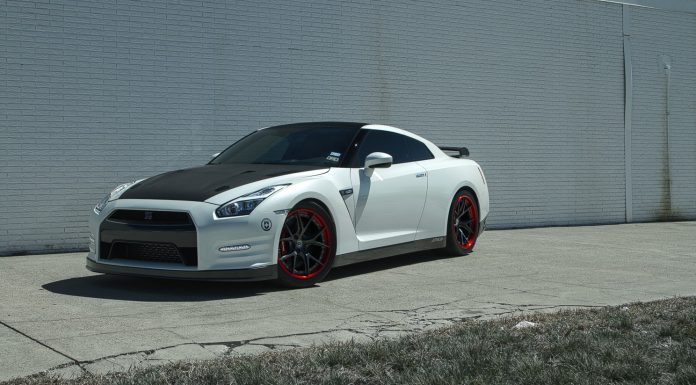 When it comes to Nissan GT-R tuning, very few do it any better than the experts at Jotech. The American tuner has created some of the world's fastest GT-Rs on the planet and the following example is one of their latest and also one of their most impressive.
Gone is the standard 3.8-liter twin-turbocharged six-cylinder and in its place is a larger twin-turbocharged 4.3-liter six-cylinder engine fully built in-house by Jotech. The turbochargers are the HKS GT1000s and further performance modifications include a Greddy titanium 3-inch exhaust, Bosch injectors, AAM triple pump fuel system, PPG 1-6 billet gear, Dodson ProMax clutch, JoTech fuel rails, Cobb AccessPort, custom JoTech tune, E98 tune, Greddy intake manifold and Greddy billet throttle bodies. All up, the car delivers a mighty 1,069 awhp and 942 lb-ft of torque at the wheels!
Further modifications include whiteline sway bars, Carbon Lorraine RC6+ brake pads, custom HRE S101 wheels with sticky Toyo R888 tyres, headlights from the 2015 Nissan GT-R, Seibon carbon fiber hood, Seibon carbon fiber truck, Titan 4-poin roll bars, large carbon ceramic brake discs and a Halon fire extinguisher.