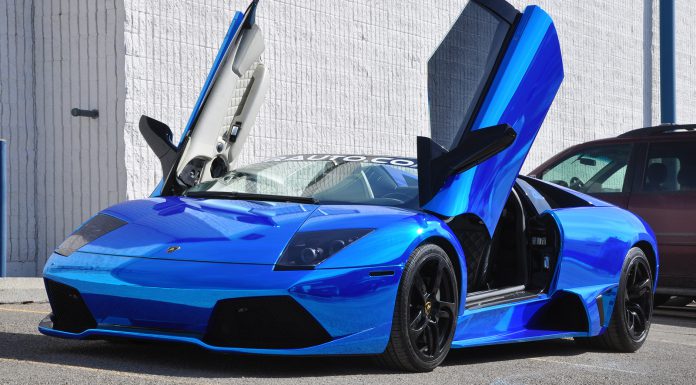 What do you do when you own a Lamborghini Murcielago LP640-4 Roadster and you want to be noticed even more? Well you wrap your Lamborghini chrome blue of course! That's exactly what this Edmonton Lamborghini owner had done when he brought his car to ZR Auto, and the result is stunning!
Chrome wraps are nothing new, in fact, they're a dime a dozen in Los Angeles and Miami. But blue chrome is something special, especially in Canada.
The automotive wrapping trend is gaining ground up in the Canadian Province of Alberta, particularly in Calgary and Edmonton.
This particular Murcielago owner approached ZR Auto in Calgary about wrapping his pearl white Roadster matte black. But after some careful consideration, he opted for a more flashy colour that would surely turn heads on the streets of Edmonton.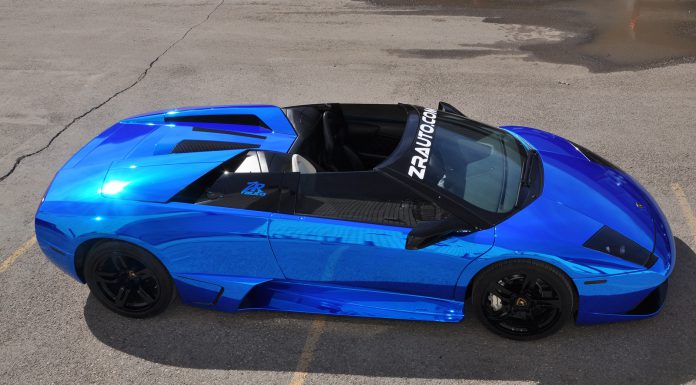 The Murcielago was quickly transformed into something truly unique. With the blue chrome wrap complete, the factory black wheels were complimented with clacked-out logos and dark tinted tail lights to complete the look.
During our photo shoot with the car, we were interrupted numerous times by passers-by asking to take photos with the incredibly-flashy Lambo. This car commands attention, and luckily it will receive plenty of attention at the Edmonton Auto Show, April 10th-13th.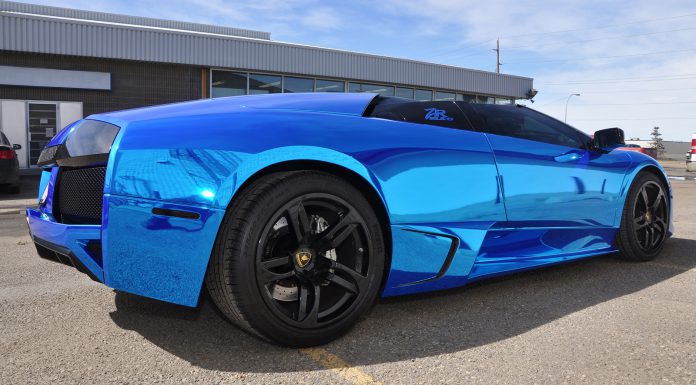 The chrome blue Murcielago will be displayed by ZR Auto at the Edmonton Motor Show alongside the Ferrari ZXX, Maserati MC12 Corsa and the Chrome IMSA Widebody Heffner Twin-Turbo Gallardo.