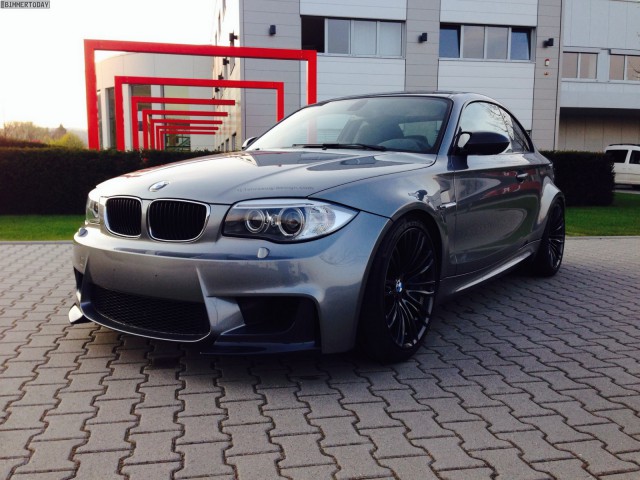 Make no mistake, the BMW 1-Series M Coupe (or 1M Coupe) is an incredible sports car. While it doesn't look as sleek as say the last-generation BMW M3, it's smaller overall size yet potent powertrain made for a driving experience just as enjoyable. After all, it features a twin-turbocharged straight-six engine delivering 335 hp at 5,900 rpm and 332 lb-ft of torque.
However, the owner of the following BMW 118d was understandably not entirely pleased with the package and wanted something deserving of an M badge. Rather than just buying a 1 Series M, this car features the same bodykit as the 1M Coupe and consequently, looks exactly the same. However, under the hood it is a different story.
The car has ditched its standard diesel engine and in place of it is the massive 5.0-liter V10 engine from the previous generation M5 and M6. This powerplant delivers around 555 hp and the rev limit has been raised up to 8,800 rpm. It also now features a carbon fiber air box and the massive engine is mated to a seven-speed SMG transmission. All up, this ridiculous BMW 1-Series can reach 100 km/h in around 3.9 seconds, 200 km/h in less than 12 seconds and 300 km/h in 36 seconds!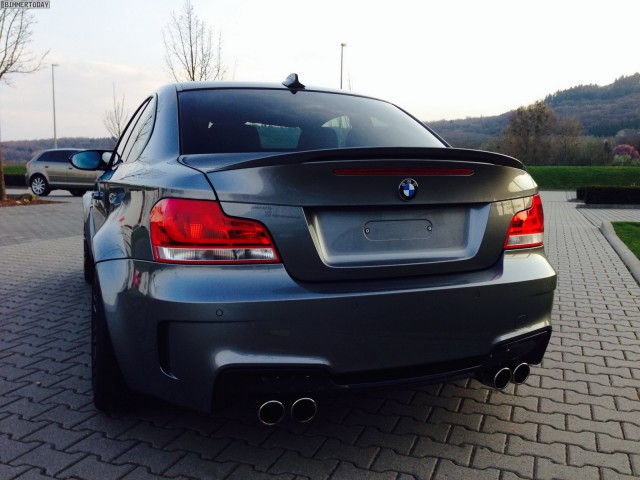 Besides the engine upgrades, this 1-Series features new KW Clubsport coilovers as well as the braking system from the M5. It also features wider tyres.
All up, the conversion cost around 85,000 euros and no, that doesn't include the original 118d!
[Via Bimmer Today]