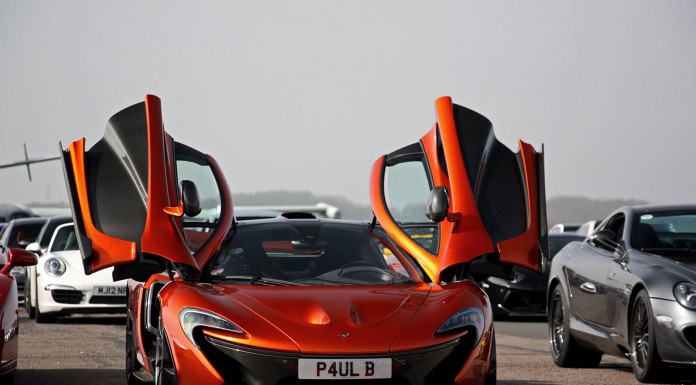 The Supercar Driver Meet is an annual even that takes place in the UK, the details are kept a secret until the very last minute and only the participants and invited guest are in attendance. There was one car at this years spectacular event that stood out from the sea of supercars, the McLaren P1.
Unsurprisingly, one of the most popular colour choices for the brand new McLaren P1 is Volcano Orange and for good reason. The car that attended the event was finished in the stunning colour that looks brilliant in the sunlight.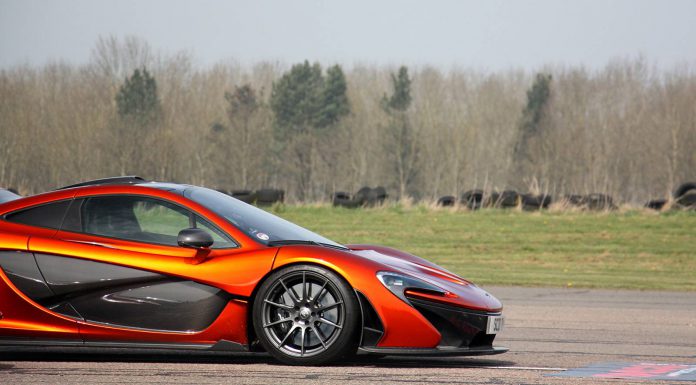 Under the carbon fiber hood is a twin powerplant generating an astronomical combined output of 903 bhp. It gets a very efficient 3.8-litre twin turbo V8 petrol engine and a lightweight electric motor. The remarkable acceleration, delivered as a result of the instant torque offered by the electric motors and the optimized turbos, results in the hand-built car reaching 300 km/h in just 16.5 seconds. This is a staggering 5.5 seconds faster than the legend that is the McLaren F1. Top speed is electronically limited to 350 km/h. Matt Parker was at the event to snap the car in all its glory.