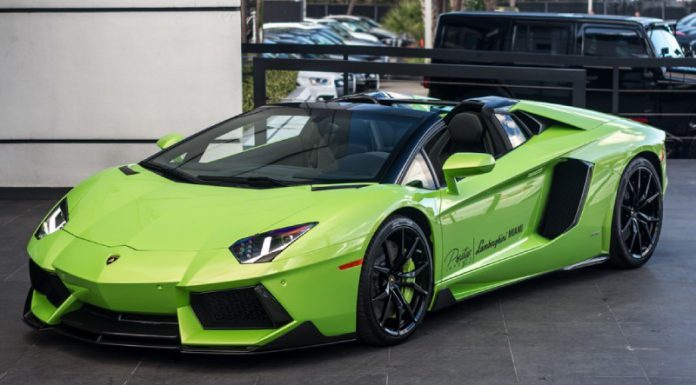 Prestige Imports, home to Lamborghini Miami, is one of the largest and most successful exotic and luxury car dealerships not just in the United States but in the world. As a result, the extremely unique Lamborghinis they continually have for sale never come as any surprise.
The following 2014 Lamborghini Aventador Roadster finished in Verde Ithaca and featuring a host of custom parts from Vorsteiner is one of the most unique we have ever come across. The car features carbon fiber side skirts, rear diffuser, side vents, front splitter and front bumper inserts all courtesy of Vorsteiner to give it a truly unique and in your face flair.
The vehicle has travelled a mere 237 miles, meaning it is essentially brand new. With an asking price of just below $600k, you can be assured that this Aventador Roadster will eventually go home with a real supercar enthusiast!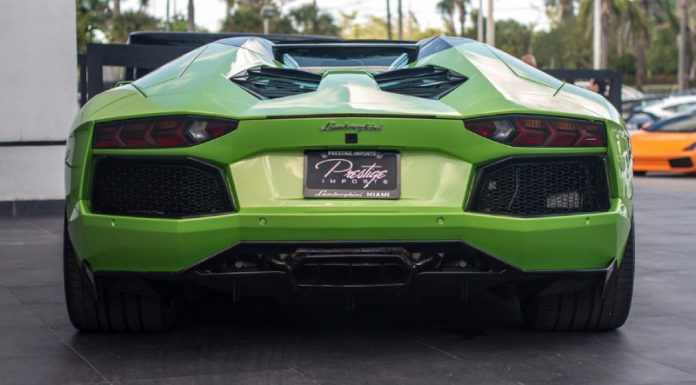 Under the hood, it remains the same as all other Aventador Roadsters. Consequently, it features a massive 6.5-liter V12 engine delivering 690 hp at 8,250 rpm and 510 lb-ft of torque at 5,500 rpm. It tips the scales at 1,625 kg, just 50 kg more than the Aventador coupe and can consequently hit 100 km/h in 2.9 seconds (the same as the coupe) and a top speed of 349 km/h, also identical to the coupe.
[Via Prestige Imports]