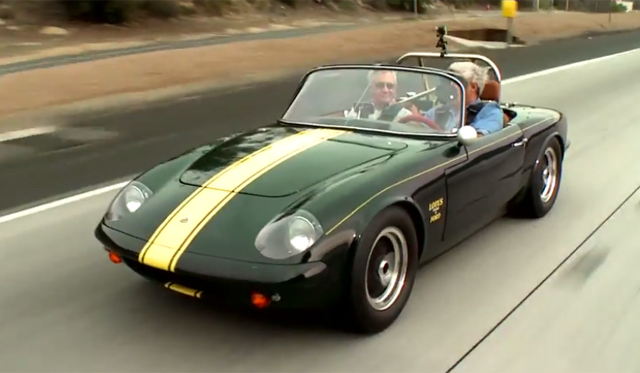 After just adding the incredible McLaren P1 to his collection, you could be excused for thinking Jay Leno only enjoys the very best cars money can buy. However, for the past 18 months, Leno and his team have been restoring an original Lotus Elan 26R and in the latest episode of Jay Leno's Garage, the completed car is shown off for the very first time.
Leno enlisted the help of fabricator Jim Hall to help turn his Elan 26R into a real car suitable for driving on the road. Staring with nothing but a Lotus Elan 26R body, the vast majority of the parts featured on Leno's 26R are completely new.
[youtube]https://www.youtube.com/watch?v=1cPcpMmN18M#t=712[/youtube]
All up, this Elan 26R tips the scales at a mere 1,358 pounds. Propelling the car forward is a 2.0-liter aluminium four-cylinder engine delivering 220 hp.
If you're a fan of simple, stripped down sports cars and restorations, then this is the perfect video for you!