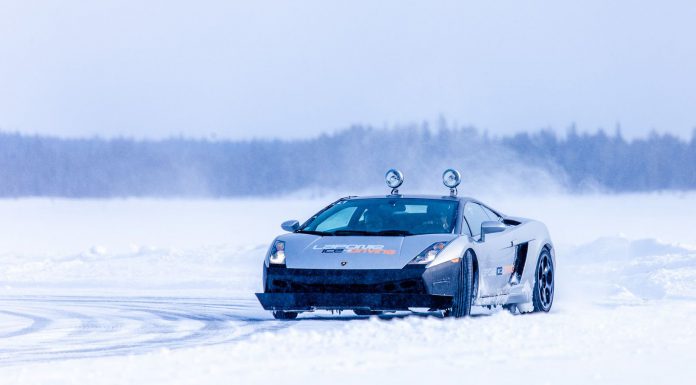 Maybe you have seen the Top Gear Episode where Jeremy Clarkson greets people by saying "Welcome to AARJEBLOG" during the episode when the Ferrari FF and Bentley CGT are racing on full scale Silverstone track on Ice. Well we did, and wanted to visit the same place.
In northern Sweden, just 80 kilometers away from the arctic circle, Laponie Ice Driving offers an experience every car addict should try to do once in a lifetime: Driving a supersportscar on a frozen lake. Arjeplog is a small town located in lappland, an area spread over parts of Norway, Finland, Sweden and Russia. The small Airport of Arvidsjaur is 90 kilometers away and provides good accessibility from all over the world. We started in Munich and had a stopover in Stockholm.
Lake Hornavan is one of hundreds of lakes in that area. It is frozen all winter long with an ice layer that is up to 100 cm thick. Factor in the average temperature of -15°C and peaks of -40°C and it does sound absurd. The daylight periods of each day are gradually rising from 2 hours in mid-December up to 22 hours in June!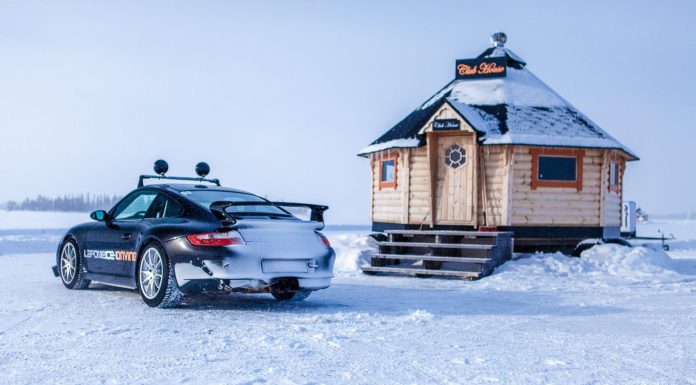 During the first three months of the year the village of Arjeplog becomes a hot spot for car manufacurers. The local population of 2,500 inhabitants doubles every winter with an influx of engineers. BMW, Audi and other big brands use Lappland's extreme weather conditions for testing their upcoming models. As a consequence of that it is not unusual to get to see prototypes of next generation models.
Lapland Ice Driving has existed for nine years and was founded by former automotive test engineer and racing driver Eric Gallardo (No, he has nothing to do with the so called Lamborghini even though he offers one for the driving experience!). Nowadays they are world reference for ice driving.
Their fleet of cars consists of super cars like the all new Porsche 991 GT3, Lamborghini Gallardos, Rallye-spec Subaru Imprezas and as a highlight, an old Lancia Delta Integrale Evo 2, which is kind of a rally legend. All of them are specially prepared for extreme usage in cold temperatures. Beginning with up to 600 spikes per wheel they also modified the cooling systems to ensure best reliability. Long range headlights are mounted for optimal visibility sunset – which is quite important considering daylight periods of two hours. All in all 50 vehicles are ready for ice drifting!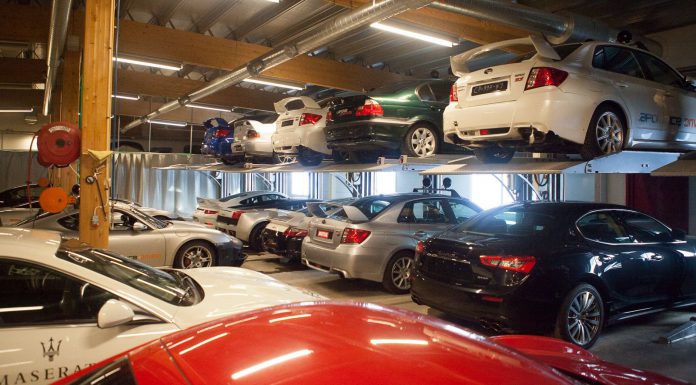 Lapland Ice Driving is a huge area, 500 hectares in size with 2 (YES 2) full size Formula 1 tracks, Paul Ricard and the Nurburgring. Plus there are a few practicing areas. For example, a 2 mile long straight and huge circle where you can try to keep the car sideways the whole day in a row. That is if you can of course. I dare you to try, keeping a GT3 in constant drift on ice is really challenging!
During the experience you will have a dedicated instructor with you the whole time. They are all professional racing drivers, for example we had a Ferrari 24h pilot. Your instructor follows your process during the experience giving you tips how to improve your skills. Between driving changing track or practice areas you can relax in one of the club houses they have on ice.
Following our experience, this is something we think every petrolhead should do at least once in their life. Driving on ice is totally different to anything else driving wise. With modified supercars for ice conditions added with special made spike tires not forgetting the professional instructor and full size F1 race tracks, this was our choice, what would be yours?