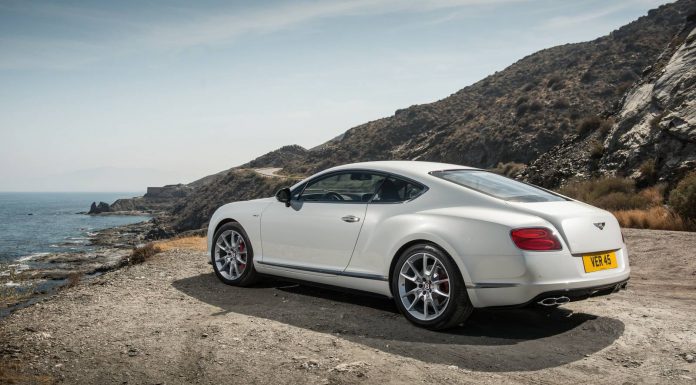 With the weather in the U.K. starting to heat up that means only one thing; the supercar and racing season there is about to kick off into high gear. Always a highlight of the U.K. summer is the Goodwood Festival of Speed 2014 and with Bentley confirming its line-up for the festival, we're even more eager to attend in late June!
First and foremost, the brand new Bentley Continental GT3 racing car will be piloted up the hillclimb during the three days after it has begun racing in the Blancpain Endurance Series in Europe from May 24th.
Additionally, the brand new Continental GT V8 S will make its Goodwood debut. The V8 engine fitted to the Bentley Continental GT V8 S is capable of pumping out 521 hp at 6,000 rpm which will allow it to race from 0-60 mph in as little as 4.3 seconds. The V8 S Coupé tops out at 191 mph. Visual differences are limited to an additional front splitter, side sill extensions, 20 inch alloy wheels and a rear diffuser. It sits 10 mm lower to the ground than its smaller sibling with increased spring rates (45 per cent front and 33 per cent rear), stiffer bushes and anti-roll bars to provide sharper handling.
Moreover, the new Bentley Flying Spur V8 will also be in attendance after its recent world premiere at the Geneva Motor Show. Finally, a very rare reunion and collection of Bentley Le Mans cars will also attend.