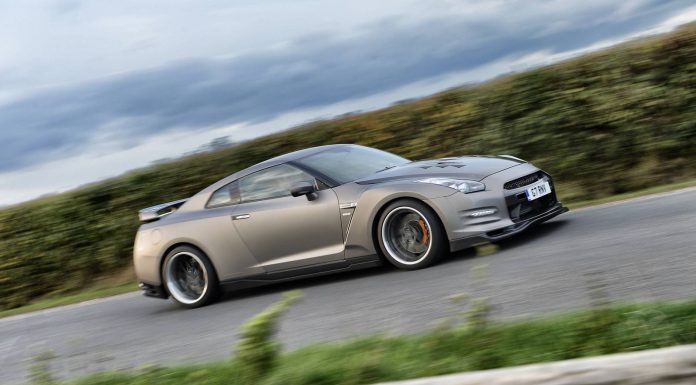 The LM900 Nissan GT-R from Litchfield is one high-horsepower machine. Pushing out just over 900bhp, this GT-R is something unique. But there's a lot of upgrades that make this special project complete.
The success of the LM900 GT-R comes from the tried and tested nature of the upgrades installed. The effectiveness of the parts is always tested time and time again on their GT-R demonstrators.
Exterior modifications include a full body kit from Topsecret, Carbon Fibre hood, Matt Bronze Wrap, 20″ Corr Alloy Wheels and Michelin Supersport tires running 275/35/20 fronts and 305/30/20 rears.
Interior modifications include lightweight carbon seats and custom leather and Alcantara trim, complete with Mines Leather and Alcantara steering wheel
The chassis sports a Litchfield GT-R suspension kit and AP Disc brakes wearing Pagid RS29 brake pads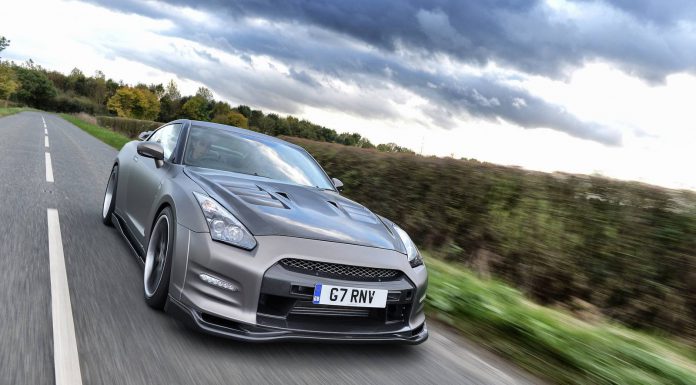 The engine is where the majority of the upgrades are housed. Inside the Litchfield 3.8 'Sport' Engine, we will find
Litchfield GTR Pistons produced by Capricorn, Litchfield GTR Engine Rods with unique oil grooves and Beryllium Copper small ends, ARP Main stud bolt kit, and more.
The engine internals and crank dynamically balanced to ensure smooth running and operation. Blue-printed engine block with oil and water ways have been smoothed, enlarged and cleaned.
The remainder of the engine modifications include Litchfield blue-printed and High Pressure Oil pump, Litchfield Ported and polished Cylinder heads with knife edge port separators and valve seat profiling, Litchfield Combustion Chamber modifications, Litchfield Sport Camshafts, custom valve springs, new bearings, engine gaskets and seals, LM900 Stage 5 Turbos, Forge Intercooler, Large Boost logic intake plenum with additional 6 injector setup and a custom Litchfield Fuel cooler.
On the dyno, the car produces 816bhp at the Hubs (900bhp at the flywheel) on Vpower fuel and 860bhp on E85 fuel.