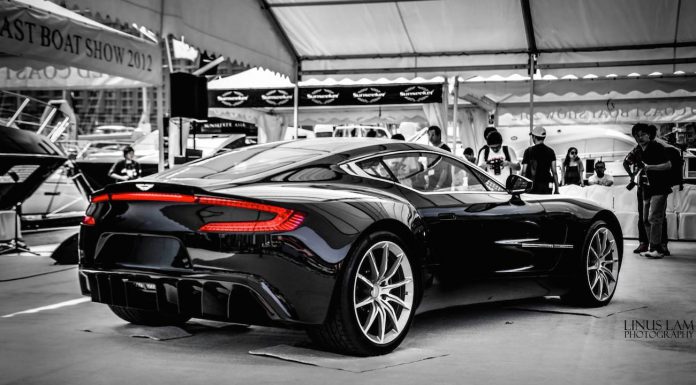 The Aston Martin One-77. The most extreme, most powerful and most daring car the British marque has ever built, and gosh does it look spectacular! Limited to strictly 77 pieces with a price tag of €1.4 million, the One-77 is a car that can only be owned by the wealthiest individuals.
The One-77′s 7.3 liter V12 squeezes out a wonderful 760 horsepower and delivers a maximum torque of 750 Nm. 0-100 km/h is reached within 3.5 seconds and the top speed is 355 km/h.
Here we has a One-77 that was photographed by Linus Lam in Hong Kong. The black car looks brilliant against the subtle silver wheels completed with the red contrast of the striking rear light design. We like!