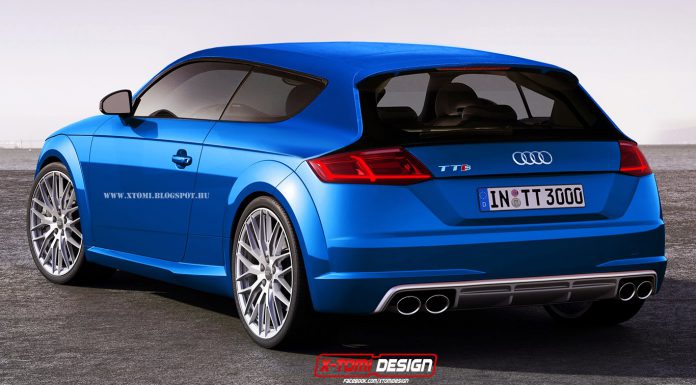 Just unveiled at Geneva, the new Audi TT alongside the new TT S is definitely the most appealing TT-generation released thus far. With a far more masculine appearance than previous generations, particularly the first gen, the new TT really is a sports car suitable for any one with the money.
However, what if Audi offered a Shooting Brake variant of it? How would that look? Well, X-Tomi Design is one step ahead and has rendered a possible Audi TT S Shooting Brake. It is worth noting that the design of the new TT was actually first previewed on the Allroad Shooting Brake Concept, so an Audi TT Shooting Brake would feature a similar roof design to the Allroad except for it being more streamlined to suit the lower ride and stance of the production 2015 TT.
What are your thoughts on an Audi TT S Shooting Brake? Tell us below.
[Via X-Tomi Design]