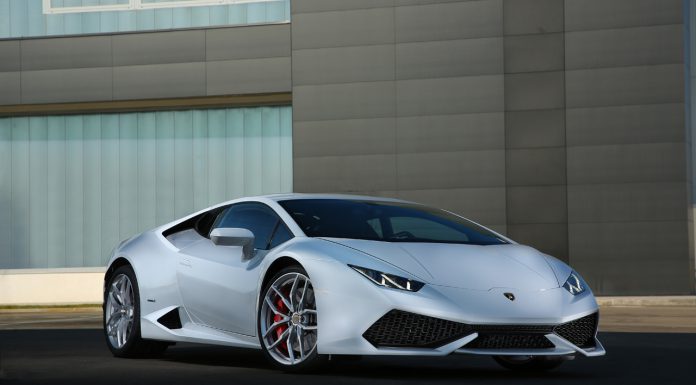 In December last year, the wraps were officially taken off the brand new Lamborghini Huracan LP 610-4. However, while Lamborghini did divulge many of the key performance details, many of the technical details weren't revealed. However, in the lead-up to the Geneva Motor Show 2014, every little detail you wanted to know about the Huracan has been revealed.
Starting from what we already knew, the Lamborghini Huracan features a brand new 5.2-liter V10 engine delivering 602 hp. As a result of this, the Huracan can hit 100 km/h in just 3.2 seconds and a top speed of 202 mph. Mated to this engine is a new dual-clutch semi-automatic transmission driving all four wheels.
Now onto the new stuff. First and foremost, the Lamborghini Huracan features a dramatically different chassis than the Aventador which is a complete carbon fiber monocoque. By comparison, the Huracan features a rear bulkhead and transmission tunnel constructed from resin transfer mould carbon fiber while the rest is made up of an aluminium space frame. This is the same hybrid chassis set to be utilised on the next-generation Audi R8. The chassis weighs 10 per cent less than the Gallardo's but is 50 per cent stronger.
As for the new seven-speed dual-clutch transmission, it is all we ever hoped from Lamborghini and some more. Dubbed the Lamborghini Doppia Frizione, this new transmission provides seamless gear changes without interrupting torque. One of the most interesting features allows the driver to hold down the left paddle shifter while braking. The Huracan will then automatically select the most appropriate gear to rocket the car out of the corner as fast as possible.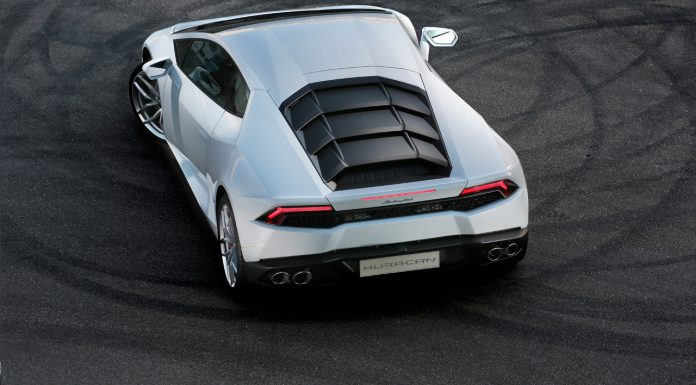 A cool new feature in the cabin is the ANIMA button. Like Ferrari's manettino dial, the ANIMA button allows the driver to select from three different driving modes. Each changes the engine mapping, steering, four-wheel drive system, exhaust note, transmission and the dampers.
The four-wheel drive system has also been updated from the Gallardo. It is now electronically controlled and generally sends 30 per cent of the power to the front wheels and 70 per cent to rear. However, in certain situations, up to 50 per cent of the power can go to front while all power can also go to the rear at times.

The Lamborghini Huracan will debut publically at the Geneva Motor Show 2014 next week!