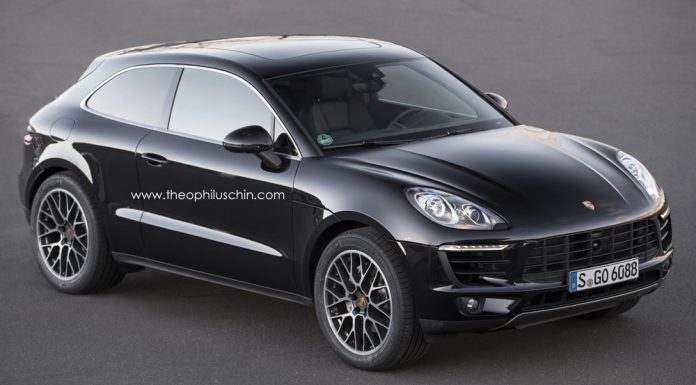 With the Range Rover Evoque being available as a three-door variant, is there a possibility Porsche will create a three-door version of its entry-level Macan SUV? Well, based on the following renderings from Theophilus Chin, we certainly hope so.
Because the Porsche Macan is relatively small compared to the Cayenne, it can afford to lose the two rear doors in favour of a smaller tail and lower roofline without the front end looking too dominant of big for the car. Obviously, the market for a three-door Macan would be a lot smaller than the five-door, but we'd still love to see it happen!
If case you forgot, the current range-topping Porsche Macan is the Turbo. It features a 3.6-liter twin-turbocharged V6 engine producing 400 hp at 6000 rpm. This power has been achieved thanks to the turbochargers running boost pressure of 17.4 psi. Consequently, the SUV will sprint from 0 to 96 km/h in just 4.6 seconds and a top speed of 263 km/h. When it is equipped with the Sport Chrono package the 0-96 km/h sprint drops to 4.4 seconds. Just like the standard Macan S, the Macan Turbo is fitted standard with the Porsche Doppelkupplung (PDK) transmission.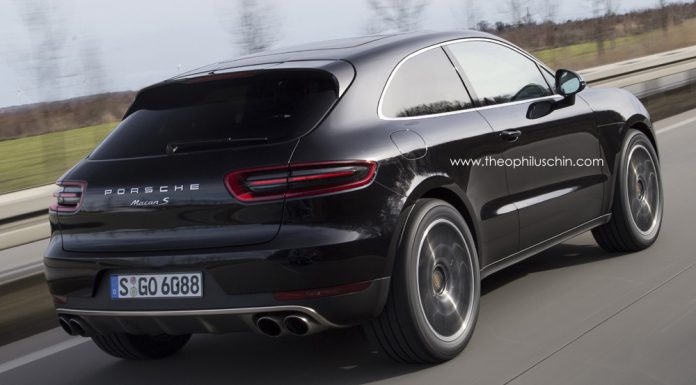 A key technical feature on the 2014 Porsche Macan is Porsche Torque Vectoring Plus (PTV Plus). This system has been specifically tailored for use in the Macan and uses a variable standard torque split at the rear wheels alongside an electronically controlled rear axle differential lock. The system measures steering angle, steering speed, accelerator pedal position and vehicle speed and can improve cornering through targeted braking on the inside rear wheel.
[Via Theophilus Chin]