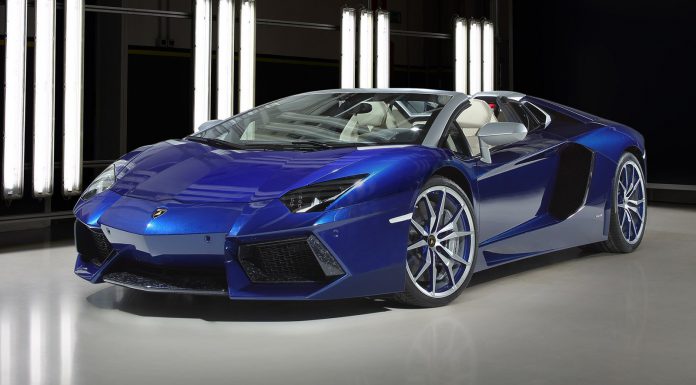 Lamborghini will display a new Ad Personam car at the Geneva Motor Show 2014 alongside the new Lamborghini Huracan. This particular Lamborghini Aventador Roadster will feature parts which haven't previously been made available to customers ordering through the bespoke program. Lamborghini has also announced a new Ad Personam Studio.
As part of the Ad Personam program, the passenger compartment color combinations have been increased, with an expanded choice of leather and Alcantara colors, as well as the range of colors for floormats and seatbelts. New dual-color exterior paint and livery possibilities are also offered.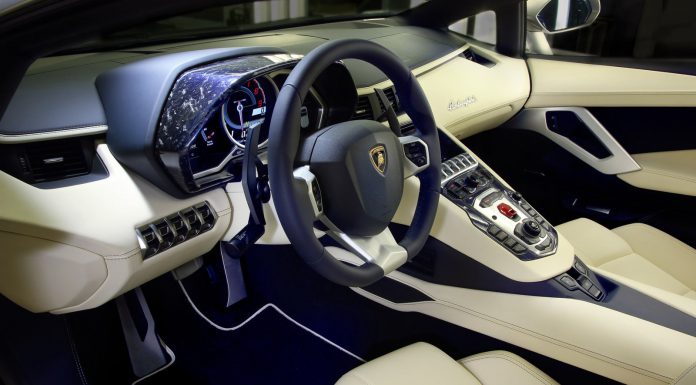 New materials are also available including semi-aniline leather and Forged Composite, a Lamborghini patented carbon-fiber material offered for the hard top, interior and exterior details of the Aventador. You see it applied to the front splitter of the car in the pictures for instance.
Customers will also be able order hand-stitched seat emblems and monograms inside the passenger compartment, alongside custom colours. For the first time, Ad Personam customers will be invited to configure their vehicles directly at the Lamborghini plant in Sant'Agata Bolognese, Italy.

The Blue Sadiris car which will go on display at the Geneva Motor Show 2014 next week features mirrors and transparent engine hood details personalised with the choice of a matt silver paint instead of black. Accents are provided by the new Forged Composite material and dual-color rims.