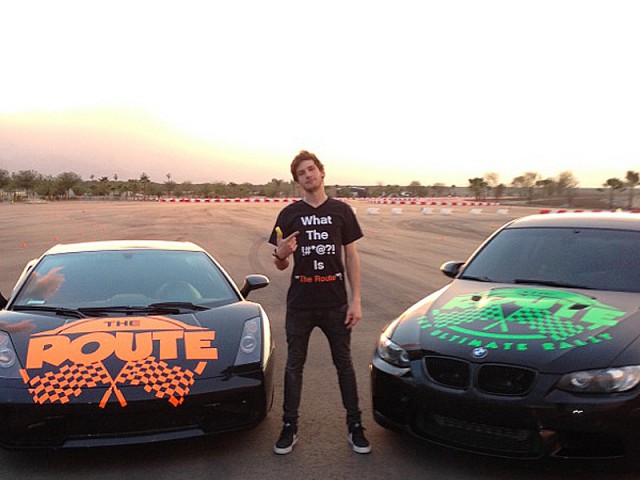 Mark your calendars road rally fanatics, a brand new event is on the horizon! Headed by rally veteran, Drake Kemper, this road rally, called The Route, will take place August 19th-23rd, 2014 in the United States of America. The event begins in Las Vegas and travels around the Western United States, ending in Las Vegas five days later.
Kemper, who has been an avid participant of the Bullrun rally over the past five years, wanted to try his hand at an event that combines elements of the other big name rallies into something a bit more affordable, yet just as fun.
Simply put, The Route is a 5 night, 4 day 2,000 mile rally, but The Route is much much more than that. According to Kemper, it is the only 100% all-inclusive rally in the world.
All 5-star hotels, 5-star meals, all drinks and bottle service, all activities and track days are included in your entry fee. The Route is also 100% non-profit, with proceeds donated to the Wounded Warrior Project.
"Our idea was simple," Kemper said. "Lets take the best parts from each rally and combine them to make the ultimate rally, but offer it at less than half the cost of those other rallies by not taking a profit."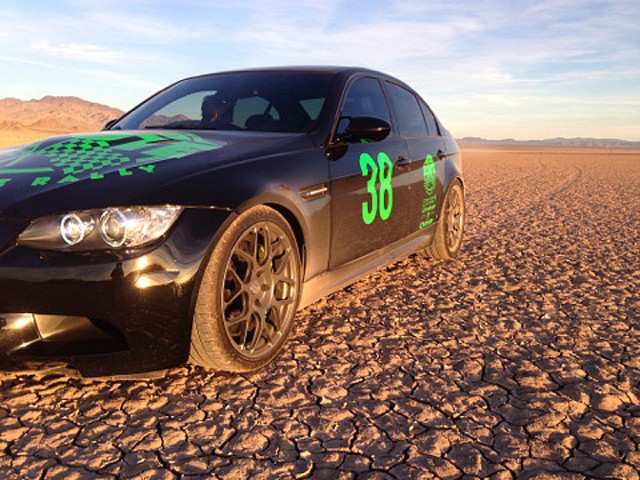 "Unlike the other rallies where you stay on the interstate for 500 miles and then get off at your hotel, we have some of the funnest roads in the United States, hence the name! Its all about The Route!"
Already confirmed on the event are a supercharged BMW M3, a Lamborghini Gallardo and one of the craziest Porsches you've ever seen, but as long as the car can last 2000 miles, that's all the organizers ask.
"Our rally is a true enthusiasts rally, not just for the Super Rich in Bugatti's," Kemper said. "We truly love cars. We don't care if you drive a Ferrari, a WRX, a GT3, an MX-5, a C63 or anything else with 3 letters/numbers!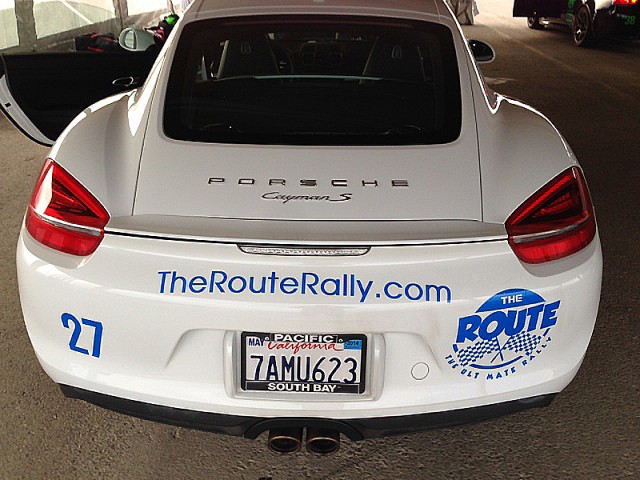 Drivers do not know the entire route beforehand. They will only find out the next checkpoint when they arrive at their current checkpoint.
The rally will utilize a unique points system to determine which order each team places. Unlike some rallies where the fastest driver wins, the overall winner will be determined by points. Teams earn points by doing things above and beyond the mandatory checkpoints. Extra checkpoints, crazy antics, and additional excitement will earn you more points. Each day will have a new list of items to earn extra points. Awards will be given out for overall winner, best theme, coolest car, among others.
We had a chance to ask Drake Kemper a few questions about The Route:
Q) As a rally veteran yourself, how have your experiences shaped how you're running The Route?
A) Well the roads were definitely a big factor. No one likes the days where you hop on a freeway and the GPS says "stay in the left lane and have no fun for 392 miles. So we put a stop to that, deserted straights, mountainous twisties, coastal highways, canyons that never end, there is a little bit of everything on The Route.
Q) Why should potential ralliers chose The Route instead of one of the bigger, more established rallies?
A) Well right off the bat we don't have a disadvantage like most of the new rallies because myself and the 2 co-owners of the rally are all veterans of those other bigger more established rallies.
I can promise you that The Route will be more fun, have better roads, better food, nicer hotel rooms, and crazier participants than those other rallies can offer. Also, because we are non-profit, some of your entry fee is tax-deductible.
Q) Tell us about the test run you did. What can you tell us about the actual rally based on your test run?
A) Well about 50 miles into day 1, Michael and I couldn't shut up about that first checkpoint! It's the craziest thing you've ever done, and then these incredible roads. Every 15 miles we'd just audibly let out a "WOAH", the views, the cities, the roads themselves are absolutely perfect for a rally. Low traffic, lots of fun, and roads you've never even heard of. I would hate to plan a rally without seeing everything first, this truly ensures that its up to caliber with the rally, not just "the website looked good" and then everyone leaves and goes somewhere else for the night.
Q) In terms of the checkpoints, give us an idea of where the rally might be traveling.
A) Well if I told you about where the rally was going, I'd have to kill you. I can tell you that it goes from Las Vegas to Las Vegas, travels just over 2,000 miles in 4 days, does some activities that are truly once in a lifetime opportunities, of course every city we stop in is a great party city.
The entry fee for The Route will be $6,500 UDS for a team of two driving in the same car for this five day adventure.