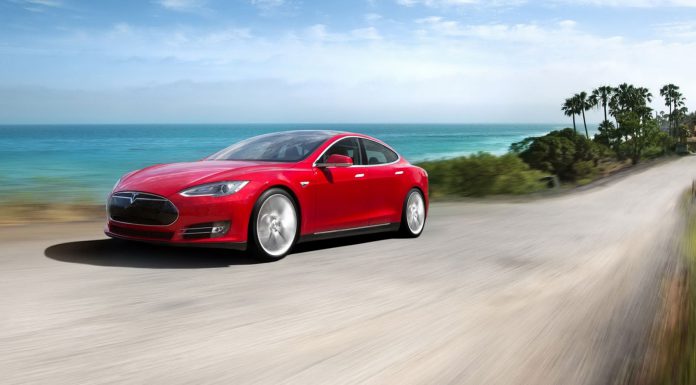 '
Last year, Tesla Motors went from strength-to-strength as its CEO and co-founder Elon Musk's vision for the electric automaker comes to fruition. Construction of the supercharger network across the United States is well underway now providing for coast-to-coast trips, while international sales in Europe also commenced for the Tesla Model S last year. Coming into this year, Asian sales have begun.
With all of these forms of expansion, it was inevitable that the financial and sales figures for Tesla last year would be quite impressive and they are exactly that. Last year, approximately 22,477 Tesla Model Ss were sold with 6,892 of those coming in the last quarter of 2013. The Californian-based automaker passed its predicted 25 per cent gross profit margin of the Model Ss it sold, with that figure hitting 25.8 per cent.
Following on from these impressive figures as well as a host of promising recent announcements from Musk, afterhours trading for Tesla saw its share prices hit a high of $218. And if all goes to plan for Tesla, this year could prove even more rewarding.
According to Elon Musk, Tesla will unlikely be able to keep up with the demand for the Model S from China. He said that the recently opened Beijing store is already the largest and busiest for the automaker.
[Via Green Autoblog]