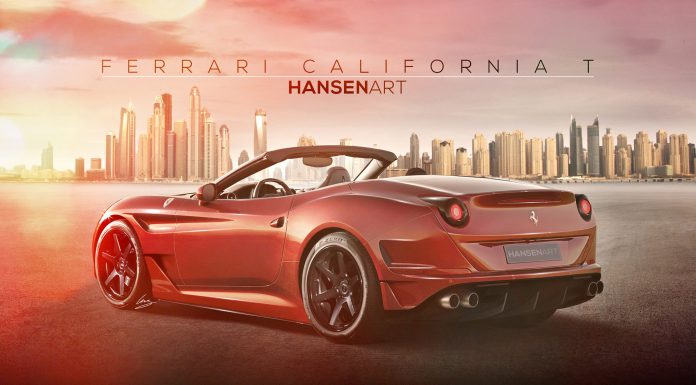 For whatever reason, the Ferrari California has never been a really popular car among tuning companies. However with the release of the 2015 Ferrari California T, we can only hope that tuners around the world get on-board and start creating more powerful, faster and more-outlandish California Ts in the future. One customisation we are desperate to see is a widebody variant which Hansen Art has happily rendered for us.
With a slightly widened body thanks to more prominent wheel arches both up front and at the rear, along with some more aggressive air ducts behind the front wheels and rear wheels, these relatively minor modifications really add an entirely new level of personality to the California T. With these mods, it no longer looks like a rather soft GT car and more so an angry, topless, supercar looking to race any car brave enough to go against it.
What do you think of this rendering?