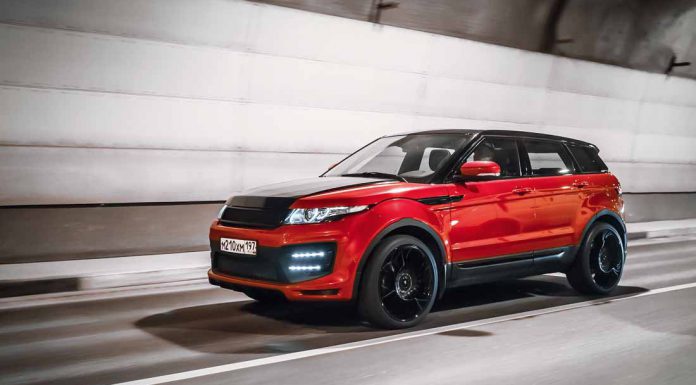 The Range Rover Evoque has attracted much attention from the tuning world. Today, it is the turn of Moscow-based LARTE Design who unveil their take on the Range Rover Evoque.
The Range Rover Evoque by LARTE Design uses PU RIM plastics and stainless steel sourced mainly from German OEM manufacturers. The new body kit features a honeycomb grille which covers a massive air intake. The two large air intakes on the sides have been fitted with striking double-row LED daytime running lights.
The car also features a new rear apron made from PU RIM. Worked into the design is a rear diffuser, a central triple exhaust and a raft of LARTE badging. The performance of the top diesel engine located at the other end of the new exhaust system gets a 30 hp increase in power up to 220 hp from 190 whilst torque rises from 420 to 480 Nm.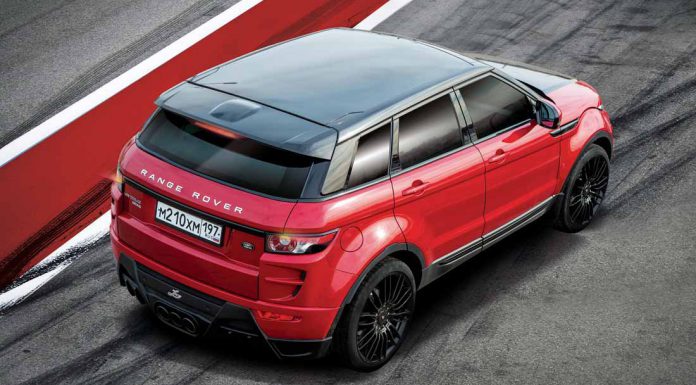 Overall, Range Rover Evoque by LARTE Design moves 30 millimetres closer to the ground thanks to a TÜV-approved suspension system. Finally, the car gets LARTE Design's 21-inch light-weight alloy rims in glossy black