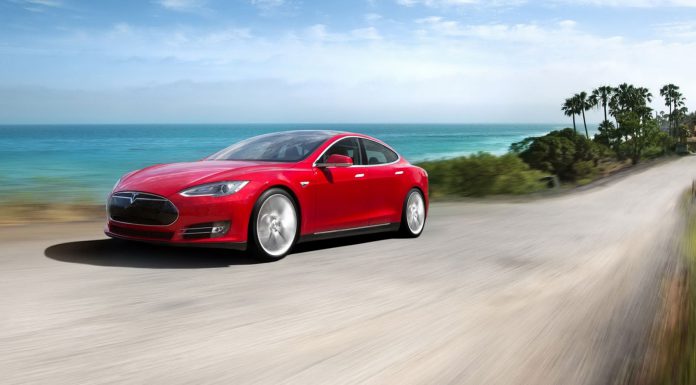 Late last year, three Tesla Model S's caught fire over a period of six weeks. While the impact and reasons behind these isolated fires was somewhat blown out of proportion, seeing any high-priced car go up in flames is always upsetting. Thankfully for Tesla Motors, no faults were found in the car and sales of it are now rising and recently reached the shores of China.
However, a recent fire of another Tesla Model S in Toronto could leave some customers questioning their purchases. Unlike the previous three fires, this one was actually triggered while the car was parked in a garage. What's more, it was not plugged in being charged ruling out any possibility of the charging point sparking the blaze.
The fire was first noticed by the owner after it set the fire alarm off in the house not long after he had returned from a drive in the electric car. The resulting fire is said to have been quite intense, but fire crews were able to quickly douse the flames.
While speaking about the fire, Tesla issued the following statement;
"Dealing with occasional fires is something that every car company has to do, as no vehicle is completely fireproof under all circumstances. What matters is the number of such incidents per car, and it is worth noting that gasoline car companies experience an average of five to ten times more fires per car than Tesla. Also extremely important is the fact that there has never been a serious injury or death in a Model S as a result of a fire or any other cause.

The Model S continues to have the best safety track record of any vehicle in the world. In this particular case, we don't yet know the precise cause, but have definitively determined that it did not originate in the battery, the charging system, the adapter or the electrical receptacle, as these components were untouched by the fire."
Investigations are likely to continue.