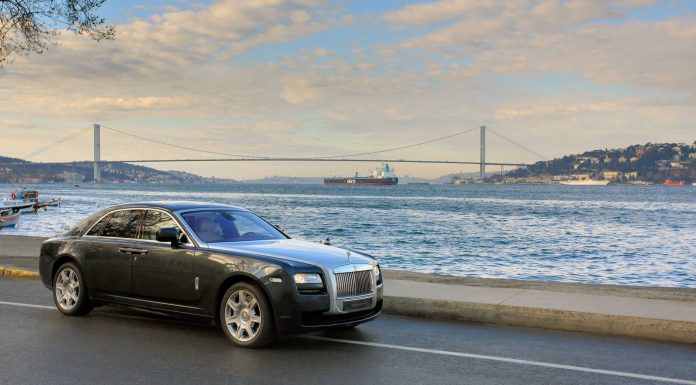 Rolls-Royce Motor Cars Istanbul was opened recently on the shores of the Bosphorus. The dealership forms part of Royal Motors dealership network. It is hoped that the dealership will ignite interest in the area for the prestigious British brand.
The new showroom opening highlighted Rolls-Royce's bespoke personalisation options which enables its customers to create a unique motor car. The service includes choices from 44,000 exterior colours to an individual constellation of fiber optic elements in the starlight headliner. Every Phantom and most Ghost family models created at the Home of Rolls-Royce contains some element of Bespoke.
Last year, Rolls-Royce celebrated a fourth consecutive record year as 3,630 cars were delivered to customers across the world, marking the highest annual sales in the 110-year history of the brand. Twenty of the 121 dealerships globally are located in Europe, including the new Istanbul showroom.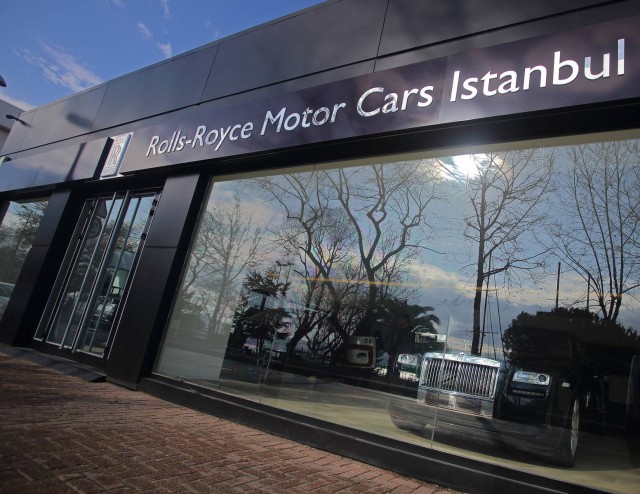 Jolyon Nash, Sales and Marketing Director and member of the Rolls-Royce Motor Cars board of management, said:
"Located right in the heart between Europe and Asia, where the Black sea meets the Sea of Marmara, I am convinced that this showroom is the ideal place to house the pinnacle of luxury. Our presence here, right by the Bosphorus, marks the starting point of a new era for Rolls-Royce customers in Turkey. Artug Aysal and his team, with their wealth of experience in the luxury segment, will add great momentum to the world of luxury in Istanbul and beyond."
Artug Aysal, owner of Rolls-Royce Motor Cars Istanbul and Royal Motors, commented:
"Authorisation as a Rolls-Royce dealer is a childhood dream come true for me personally. The brand stands like no other for success and luxury. After 32 years experience in the automotive business we are really excited to represent the iconic Spirit of Ecstasy in Turkey. The investment into the new premises underpins our confidence in a long-term and sustainable partnership with Rolls-Royce."