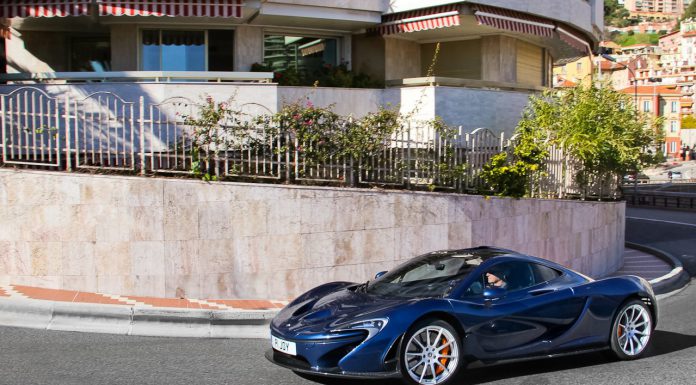 The McLaren P1 is being held in very high regard. The hybrid hypercar's tenacious speed and ferocious power is a result of revolutionary technological advancement like we have never seen before on the road.
The P1′s powerplant generates an astronomical combined output of 903 bhp. It gets a very efficient 3.8-litre twin turbo V8 petrol engine and a lightweight electric motor. The remarkable acceleration, delivered as a result of the instant torque offered by the electric motors and the optimized turbos, results in the hand-built car reaching 100 km/h in a stunning 2.8 seconds, 200 km/h in a scarcely believable 6.8 seconds, and 300 km/h in just 16.5 seconds.
That is not all, on the very same day that this beautiful blue P1 was spotted by Raphael Belly, a car that previously revolutionized the motoring industry was seen in Monaco. The Bugatti Veyron SuperSport!
The SuperSport is a stunning combination of pretty design and engineering greatness. Powering the Bugatti Veyron Super Sport is an 8.0-liter quad-turbo W16 engine lifted from the regular Bugatti Veyron (if there's such a thing). However, in Bugatti Veyron Super Sport guise, this spectacular powerplant now produces an insane 1200 hp and will consequently result in the Super Sport to sprint to 100 km/h in just 2.5 seconds and onto its record-setting top speed of 430 km/h.