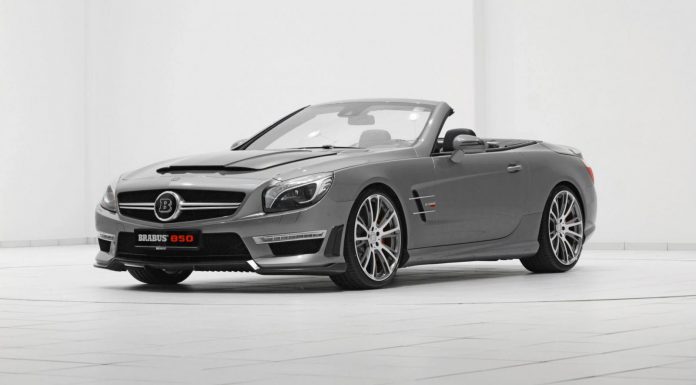 The standard Mercedes-Benz SL 63 AMG is a truly incredible sports car. Combining massive power from its 5.5-liter twin-turbocharged V8 engine, it is not only capable of brutal acceleration but is also refined enough to be used for long cross-continent journeys and is a true daily driver. However, for those looking for just that extra oomph, Brabus has just introduced its latest tuning program for the car.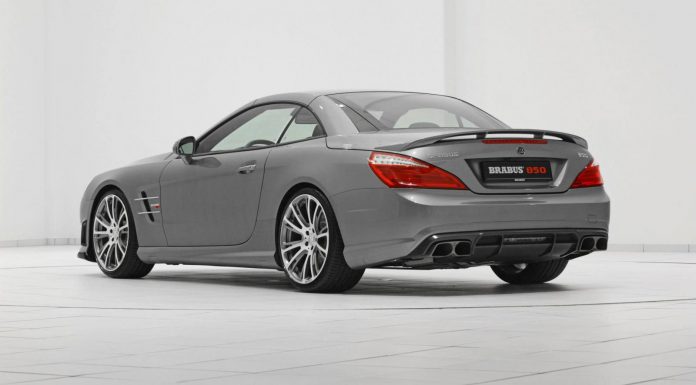 Pinned the Brabus SL850 6.0 Biturbo, the car features a heavily upgraded engine. As a matter of fact, this potent powertrain which is currently superseding Mercedes-Benz's naturally aspirated 6.2-liter V8, now delivers a total of 850 hp along with a truly incredible 1069 lb-ft of torque. With those figures, there's no doubt the Brabus SL850 6.0 Biturbo will be capable of spinning the rear wheels in most gears!
To put these figures into comparison, the standard Mercedes-Benz SL 63 AMG delivers 537 hp and 'just' 590 lb-ft of torque. Unfortunately, Brabus has yet to release performance times for the SL850 6.0 Biturbo. However, the standard car being capable of hitting a brisk 100 km/h in just 4.3 seconds and an electronically top speed of 250 km/h. With the extra grunt, that 100 km/h sprint will easily drop below 4 seconds and with the limiter remove, edge towards or even exceed 320 km/h in Brabus SL8506.0 Biturbo spec!
As with all Brabus models, the new 850 6.0 Biturbo also features a host of visual upgrades including a new front fascia with a new bumper and front splitter. The car also features a new hood with a massive power dome, new rear diffuser and bootlid lip spoiler. Completing the changes are a sports exhaust system and 20-inch forged wheels.