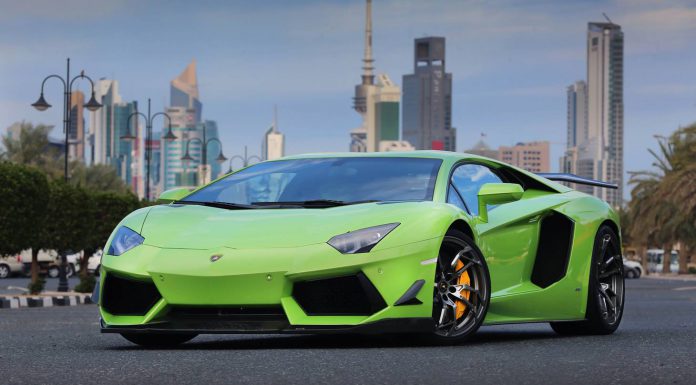 Unlike Ferrari who's traditional colour is red and always has been, its Italian rival Lamborghini has never really had a traditional colour that lasts decades. Some would argue that Lamborghini's official shade is yellow, but with endless possibilities of paint, Lamborghini customers can be as outlandish and unique as they want without fitting in with a stereotype like red Ferraris.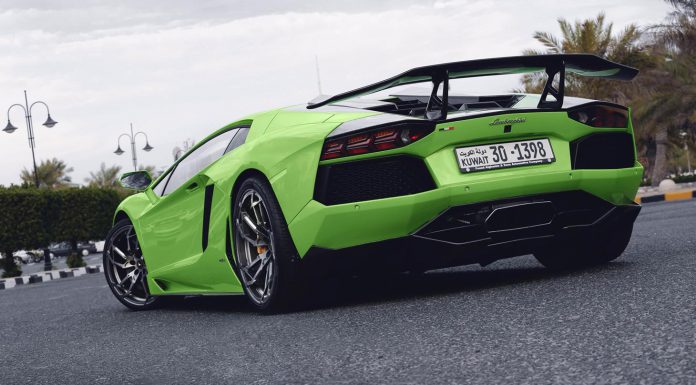 While Lamborghini may not have an official colour, its various shades of bright green certainly help distinguished the automaker's cars even more from their competition. Without a doubt the most famous green Lamborghini colour is Verde Ithaca as pictured in the following gallery.
This Lamborghini Aventador is rolling on an awesome set of PUR RS05 wheel's finished in silver and hiding massive and extremely noticeable yellow brake calipers. When combined with a custom carbon fiber front splitter, canards and a large aftermarket wing and rear diffuser, this Lamborghini Aventador from Kuwait is definitely one of the most unique anywhere in the world!