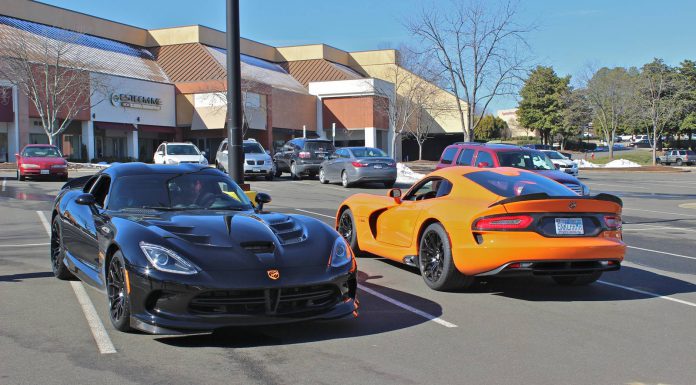 Recently, an epic Cars & Coffee event was held in Raleigh/Cary, North Carolina in the United States and racemanryan on Flickr managed to capture the following epic pictures for us.
Some of the most impressive cars in attendance includes two 2014 SRT Vipers including a limited-edition orange example. The event also saw a Ferrari F12 Berlinetta, Mercedes-Benz SLS AMG Black Series, Mercedes-Benz SL 65 AMG, two new Porsche 991 911 GT3's, a 2014 Porsche 911 Turbo S as well as a Ferrari 360 Spider and a host of other notable sports cars including a black Lotus Exige S and a handful of 2014 Chevrolet Corvette Stingray's.
Typically, two McLaren 12Cs often show up to this event. One of them is said to have ordered and is awaiting delivery of one of very few McLaren P1s heading to the United Sates!