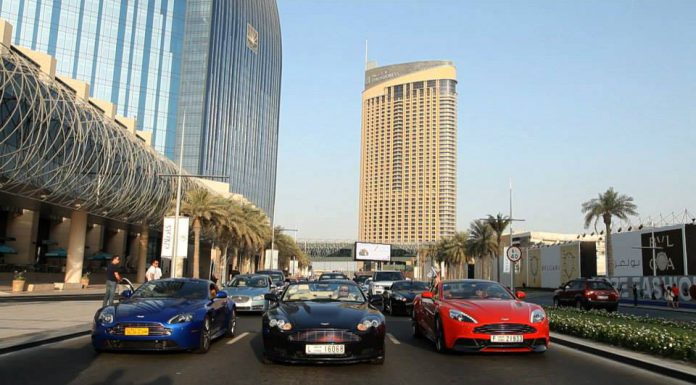 The residents of Dubai love a good parade and here we have another example of the Aston Martin owners putting on quite a show! Last November a huge gathering of cars took to the streets creating quite the spectacle. Cars included the new Vanquish Volante, a number of DBS's, V8's and DB9's, there was even a One-77 thrown onto the mix for good measure.
[youtube]http://www.youtube.com/watch?v=gYcaEY4OUgc[/youtube]
As you would imagine, and hear from the video above, the parade sounded just as good as it looked!