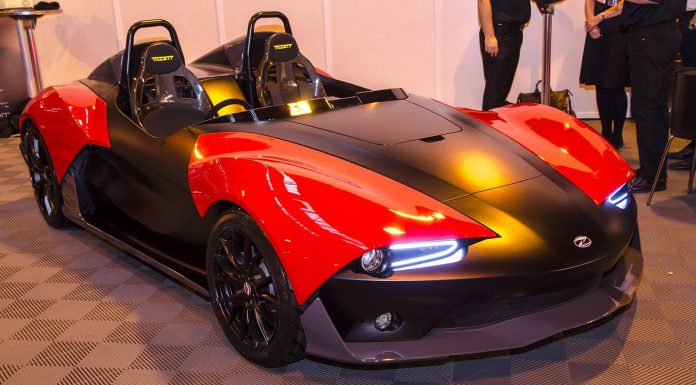 Following the recent successful launch of the Zenos E10 sports car at Autosport International 2014 a couple of weeks ago, a couple of new details about new Zenos E11 Roadster have been confirmed thanks to Zenos Cars co-founder Ansar Ali.
While recently speaking with Autocar, Ali revealed that the E11 will be more road oriented than the hardcore E10 but will utilise the same lightweight platform as the E10. As a reminder, this platform incorporations a carbon fiber tub as well as an aluminium spine.
Set to launch in 2016, the Zenos E11 will also use a Ford sourced engine like the E10 but it is unknown if it'll be the exact same 2.0-liter Ford Duratec powertrain delivering 197 hp. Either way, the Zenos E11 will be slightly more expensive than the E10 and will be followed by the Zenos E12 with a permanent hardtop in 2018.
As a reminder, the E10 features a 197 hp 2.0-liter Ford engine. That potent little powerplant is then mated to either a five or six speed manual transmission depending on specification. All up, the Zenos E10 tips the scales at just 650 kg. As a result, it has a power to weight ratio of over 300 hp per tonne! While performance figures have yet to be released, a sprint to 100 km/h from a standstill in around 4 seconds sounds achievable.
[Via Autocar]