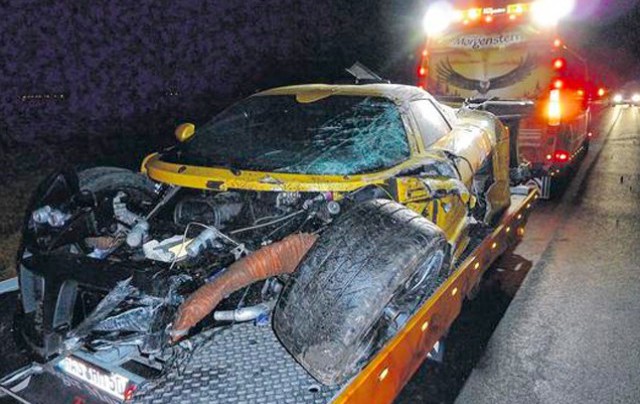 We have an unfortunate accident to report which happened this weekend near Knetzgau, Germany. A Gumpert Apollo saw its demise on the road St 2427 between Knetzgau and Haßfurt in Bavaria Germany. The 49 year old driver walked away from the accident with minor injuries and whiplash, the photos reveal that the car was less fortunate.
We believe that the car is the very same is currently maintained by our friends at German dealership VOS Cars. The pictures reveal that the weather was dry, the temperature was low with snow on the verge. German newspaper Hassfurter-Tagblatt reports that the accident occurred when the Gumpert driver went to overtake a slower car. It appears to be as simple as the car loosing traction and sliding off the road.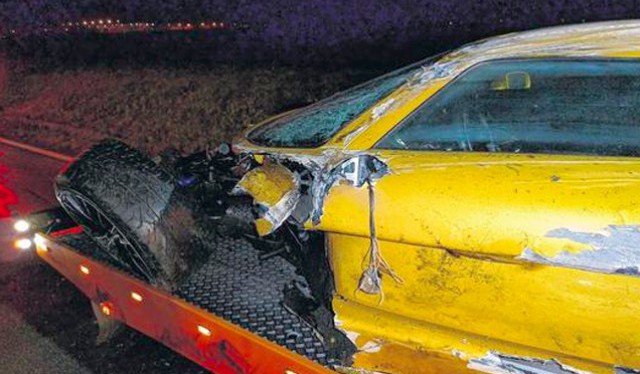 The damage looks extensive and with Gumpert now in liquidation, the owner faces an uphill struggle to get the car repaired. Early last year, there were hopes that the Gumpert brand could survive with fresh investment, however, the liquidation has now take hold and the company looks to have taken its last breath.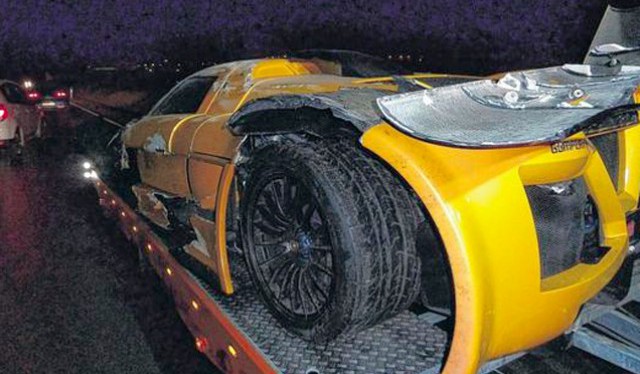 The company was founded and owned by Roland Gumpert, once Director of Audi Sport. With the Gumpert Apollo, the company gained a reputation for its technical approach to hyper car building. The Gumpert Apollo features rear wheel drive and a mid-mounted 4.2 litre Audi V8 engine. It was rated at 650 hp or 700 hp depending on the specification with a top speed of 360 km/h and a 0-100 km/h time of 3.2 seconds.