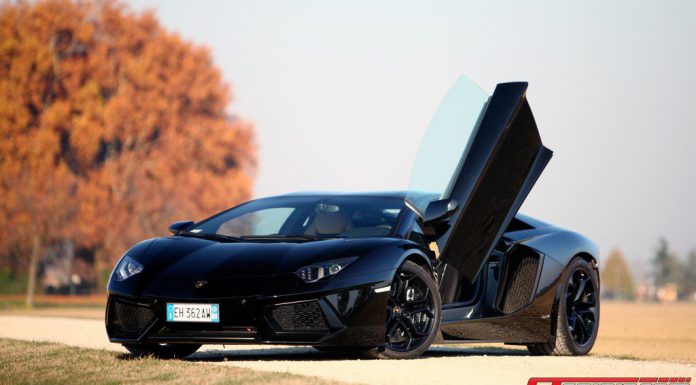 Last year proved to be a resounding success for Lamborghini which is appropriate considering it was the company's 50th anniversary. Across the year, the small Italian automaker delivered 2,121 cars up from the 2,083 units delivered in 2012.
Of those 2,121 cars, the Lamborghini Aventador saw a 9 per cent rise in deliveries from 2012 compared to 2013. In total, 1,001 Aventadors were delivered to customers around the world, two and a half years after the range-topping supercar went on sale. It is proving to be such a continued success that the waiting list for the coupe and Roadster variant is still 12 months.
GTspirit Road Test of Lamborghini Aventador

America is still proving to be the most successful market for Lamborghini with 36 per cent of deliveries heading across the Atlantic. The U.S. is then followed closely by the EMEA region (Europe, Middle East and Africa) accounting for 34 per cent, while Asia Pacific makes up the remaining 30 per cent.
While last year marked the final year of production for the iconic Lamborghini Gallardo, it still managed to have 1,120 units deliveries, a slight reduction from the 1,161 units delivered in 2012. All up, 14,022 Lamborghini Gallardos were sold across its 10 year production run.
When discussing the results, President and CEO of Lamborghini Stephan Winkelmann said, "In the year of our 50th anniversary, Lamborghini has delivered a very satisfying performance, confirming the strength of our product and commercial strategy. Even in its last year of production the Lamborghini Gallardo has shown strong sales, whereas the Aventador has beaten all records of V12 model sales in our history. The USA and China are our biggest single markets, the Middle East and Japan are very strong and Europe is in line with the trend in our market segment.'