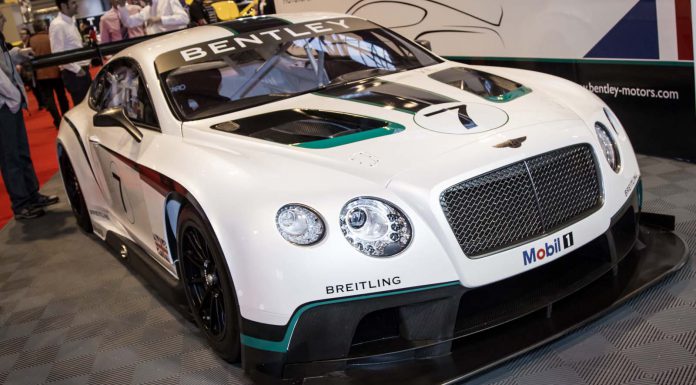 For the past year many British GT racing fans have been waiting for the Bentley Continental GT3 to hit the tracks. The British Continental GT3 was on display at Autosport International ahead of the 2014 season.
Under the hood, the Bentley Continental GT3 features a 4.0-liter twin-turbocharged V8 engine mated to a six-speed sequential transmission. Additionally, it features double wishbone suspension with four-way adjustable dampers.
Being developed in conjunction with WRC outfit M-Sport, the Bentley made its competition debut in late 2013 where it came home fourth in the Gulf 12 Hours. The next race for the Bentley Continental GT3 will be the first race of the 2014 Blancpain Endurance Season at Monza on the 12th of April. It will also compete in the British GT championship later this year.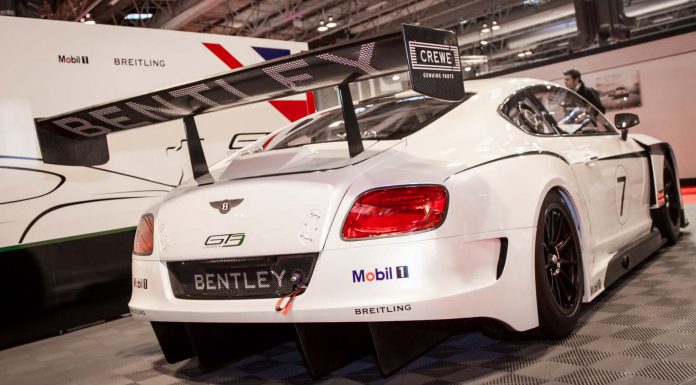 Our Photographer Steven Roe had the enviable job of photographing the stunning model on display prior to seeing it race in the British GT this year. Stay tuned to Gtspirit later in the year when Steven will capture its first venture on British race tracks and whilst we cover the British GT 2014 Season.