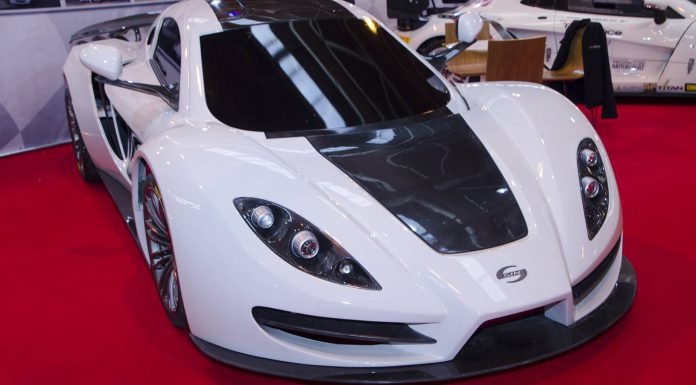 As promised, a road-legal variant of the Sin R1 track car has been unveiled at the ongoing Autosport International 2014 looking just as impressive as we had hoped.
Pinned to be produced in limited numbers this year, the road-going Sin R1 is powered by a 500 hp Chevrolet sourced V8 engine. It then features an FIA-homologated spaceframe chassis and tips the scales at a mere 1,200 kg! Mated to this potent engine is a motorsport developed six-speed transmission.
Other key features of the car include 362 mm disc brakes from AP Racing as well as a Formula One-style fuel tank created by M.E.RIN Safety Fuel.
When discussing the car prior to its Autosport debut, Pro Formance Metals Director Phil Matts said, "A lot's happened since we started discussing the project at Autosport International 2012, initially as a one-off vehicle. If you told us where we'd be almost two years later, starting from a blank piece of paper, I wouldn't have believed you.
We received a great reception when we unveiled the prototype race car in January, which has led to the development of the road-going version. Having both cars side-by-side at the 2014 show, ready for the open market, will be a very proud moment."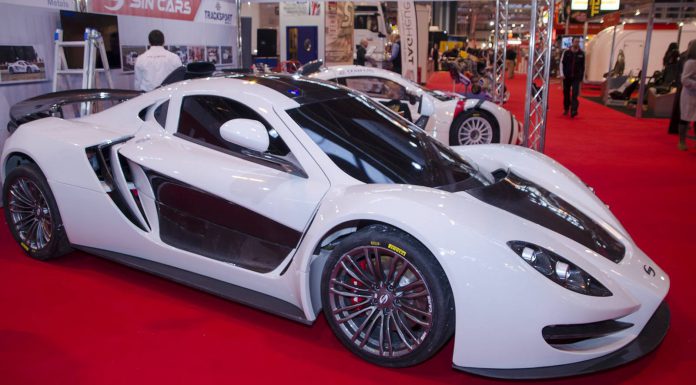 Visually, this Sin R1 can be distinguished from previous prototypes we have seen thanks to its small carbon fiber hood, front splitter, roof, side skirts, and rear wing.