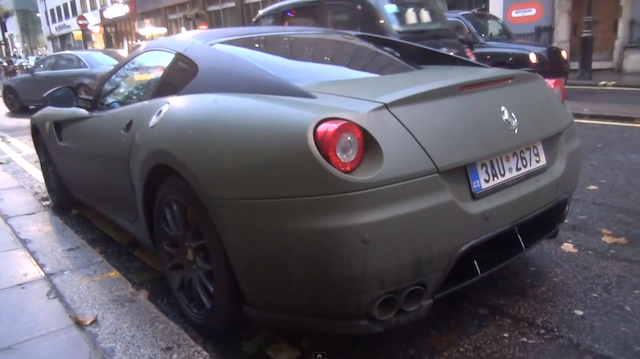 The Ferrari 599 has been replaced by the stunning F12 Berlinetta but it certainly still looks great. The owner of this particular car has opted to make the car stand out a little more by making a few tasteful modifications. To start with, and most obviously, the car has been wrapped a matte camouflage green that already would turn many heads. Additionally the owner sent the car to tuners Mansory to install a new exhaust system that make this car sound even better than the V12 car sounded when stock!
[youtube]http://youtu.be/IMrP9M5NCeQ[/youtube]
Turn up the volume and enjoy the video above that was recently filmed in London in the cold of winter.