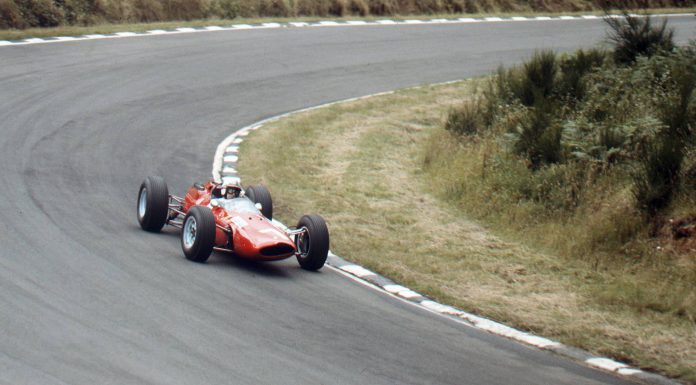 In addition to hosting the debuts of a number of sports cars and supercars including the road-legal Sin R1, the Autosport International 2014 will act as a tribute to former Formula One World Champion John Surtees.
This year marks the 50th anniversary of Surtees taking victory during the 1964 Formula One World Championship. When he achieved that title, he became the first man to win championships both on two and four wheels after being previously crowned Road Racing World Championship an incredible seven times. Additionally, Surtees is the latest British racing driver to have won an F1 season while racing for the sport's most recognised outfit, Ferrari.
One of the key highlights of the John Surtees tribute at Autosport International will be his title winning Ferrari 158 which he took to victory at the Italian Grand Prix in Monza and the German Grand Prix at the legendary Nurburgring. For those that didn't know, it is powered by a lightweight 90 degree, 1.5-liter V8 engine and this will mark a rare appearance for the car outside of the U.S. where it generally sits at the George Barber Museum at Barber Motorsports Park in Alabama.
While speaking about the news, John Surtees said, "I've got very fond memories of the 1964 season with Ferrari, and seeing my 158 from that year is always a special occasion. I'm looking forward to having it alongside many of my other race cars and bikes at Autosport International, and sharing stories about the entire collection with fans of the sport."