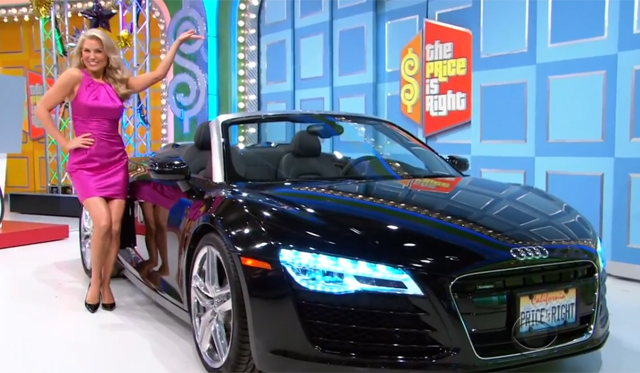 Owning an Audi R8 V10 Spyder is something most of us can only ever dream of. However, one lucky The Price is Right contestant recently walked away with that very car after managing to narrow down its sticker price from a selection of five.
The five options all featured different prices ranging from a low $141,550 to $163,655. In the end, the correct price was $157,300 and that's the very figure the contestant, Sheree Heil selected. And just like that, she walked away the owner of a new Audi R8 V8 Spyder while also receiving an additional $10,000.
[youtube]http://www.youtube.com/watch?v=w_nxqI7DzTc#t=179[/youtube]
While there's a good chance she didn't even know what an Audi R8 Spyder was before it was revealed, watching her reaction is priceless. However, we can't blame her because if we were to walk away with a German supercar of this quality in just a matter of minutes, we'd be jumping out of our skin as well!
Unfortunately for Sheree, it won't be as simple as walking away with the mid-engined supercar and living happily ever after. She will have to cough up the taxes and fees associated with purchasing an R8 Spyder from a dealership. Additionally, she'll have to pay insurance and possibly rent or buy a garage to store it in if she doesn't already have one at home.