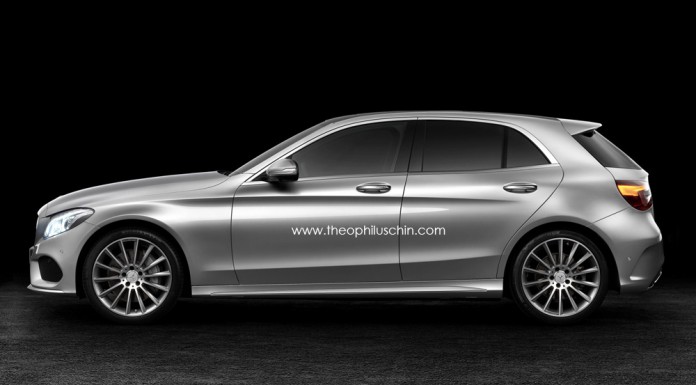 With the brand new Mercedes-Benz C-Class, the German automaker will have to essentially compete with both the BMW M3 and M4. What this means is that the new C-Class will be available in a selection of variants previously unseen including a C-Class convertible to compete with the 4-Series convertible.
One variant which Mercedes-Benz has yet to comment on is a possible C-Class Hatchback. This is probably because it has no plans of making one. Nevertheless, Theophilus Chin has put together the following rendering showing just that and it actually looks quite impressive.
Obviously, Mercedes-Benz is already producing a hatchback in the form of the A-Class. However, a possible C-Class Hatchback would be slightly larger and more accommodating to those that think the A-Class is just too compact. Theo suggests a C-Class Hatchback could be around 4,500 mm long compared to the 4,292 mm of the A-Class.
Leave your thoughts below!
[Via Theophilus Chin]