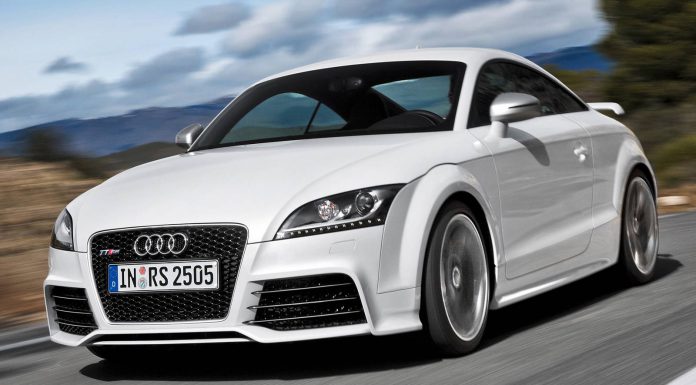 For the past few months, prototypes of the third-generation Audi TT have been spotted testing all around Europe. As a result, it was inevitable that an official launch for the new sports car was just around the corner. Now, Audi has confirmed that the next-generation TT will indeed hit the market next year.
Set to be built around the same platform as the current Audi A3, the 2015 Audi TT is set to be a great evolution over the current car which has been in production since 2006. Prior to the current car, the first-gen TT was initially launched in 1998 with a much less aggressive and curvier design. However, as development and production of the German sports car continued, it became more aggressive and more masculine culminating in the current range-topper, the Audi TT RS Plus.
Just like the outgoing model, the third-generation car will be offered in a host of different variants and offered with different engines. The three base engine options are set to consist of a 1.4-liter four-cylinder with 140 PS, a 1.8-liter producing 180 Ps and a 2.0-liter diesel delivering 150 PS but most importantly, 380 Nm of torque.
Down the road, the 2015 Audi TT is likely to receive a more potent 2.0-liter turbo diesel tuned to around 184 PS with the range topping TTS and TT RS possibly delivering 300 and 380 PS respectively!