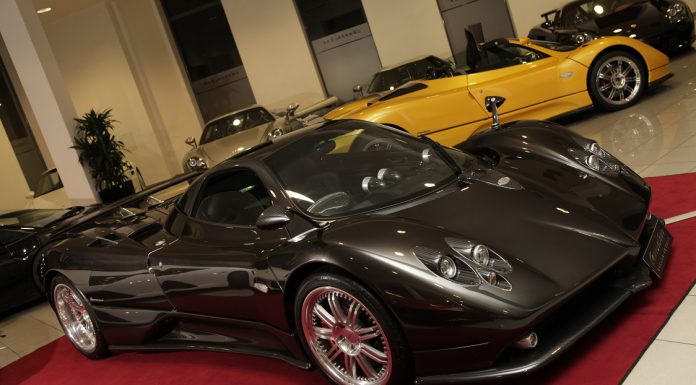 For a car as sought after and popular as the Pagani Zonda, finding a used one in Europe is often like finding a needle in the haystack. With barely more than 100 being produced and many more one-offs being commissioned throughout the car's 10+ year production run, the number of variants are limitless but actual production numbers are the complete opposite.
However, if you're in Germany and looking for a used Pagani Zonda, then we have the dealership for you. Amian Cars is currently listing not one, but actually four used Zondas for sale! These include a bright red Zonda F coupe, black Zonda F coupe, silver Zonda S coupe as well as a yellow Zonda S Roadster!
As for the red Zonda F Coupe, it has travelled just 24,200 miles and was manufactured in early 2007. Featuring a 7.3-liter V12 engine pumping out 598 hp and a 6 speed manual transmission, it is about a good a driver's car as you can get. As with all of the Zondas listed for sale by Amian Cars, the price is only available on request.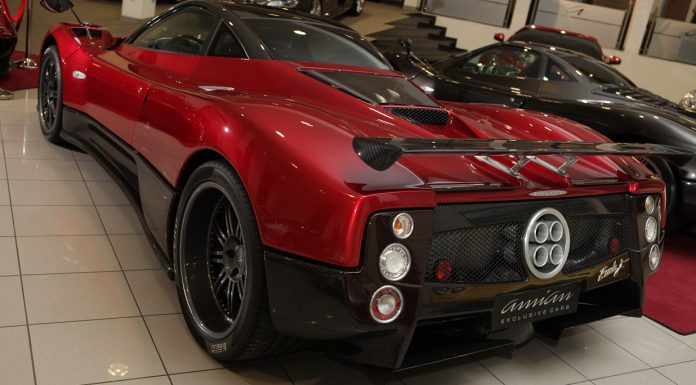 Additionally, the remaining Zondas have very few kilometres with the black Zonda F having travelled a mere 1,300 km since being produced in 2008! The odometer reading for the Zonda S Coupe hasn't been listed but the Zonda S Roadster has travelled just 4,660 miles.
So if you're in the market for a Zonda, this is your one stop shop!
[Via Amian Cars]