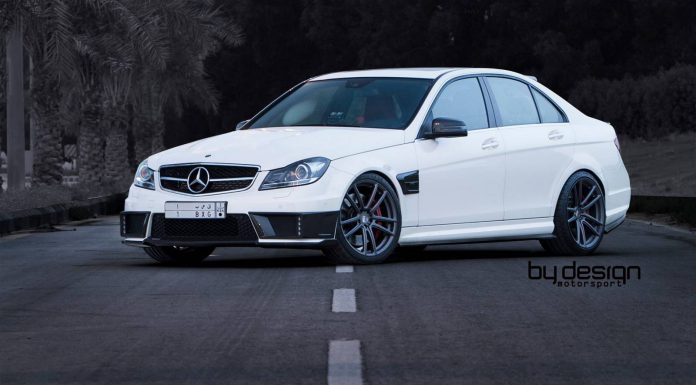 While Brabus may be best known for some of its high performance Mercedes-Benzes including the infamous Brabus Rocket, the world's fastest four door. However, the tuner also offers a selection of bodykits and new body panels for Mercedes-Benz and in particular the C63 AMG.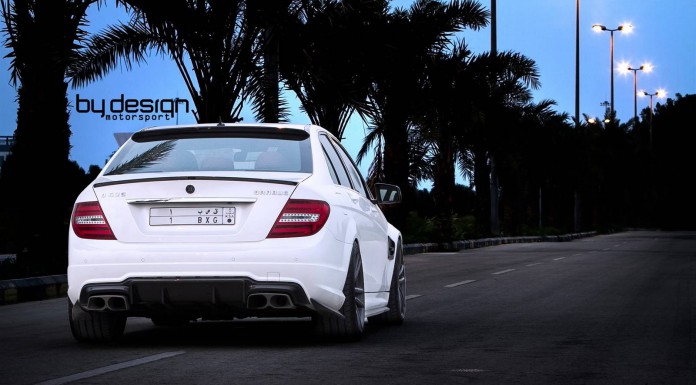 This particular Mercedes-Benz C63 AMG has been outfitted with some of those Brabus exterior components courtesy of ByDesign Motorsports.
One of the most eye-catching new features on this C63 AMG has to be the bare carbon fiber front bumper incorporates redesigned air intakes and vertical LED daytime running lights.