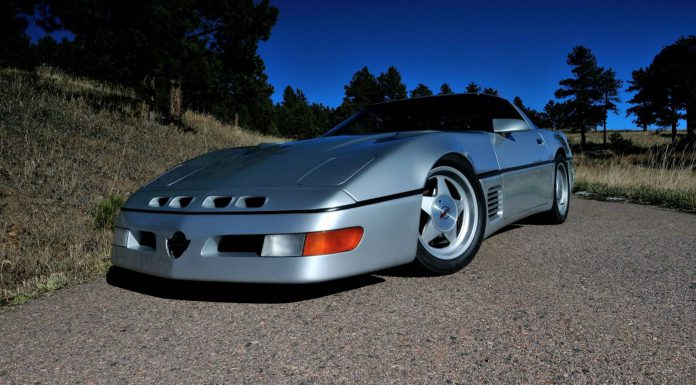 Very few tuning companies have ever had their product offered at dealerships alongside the OEM product. Callaway achieved this in the 1980's! Whilst the quite frankly bonkers Callaway Sledgehammer wasn't quite available over the counter, Callaway's twin-turbo packages were readily available as an optional upgrade for the American muscle car.
The Callaway Sledgehammer that Mecum auctions will offer at their Kissimmee sale in January is a one-off. The project came about towards the later part of the 1980's. With twin-turbo Callaway Corvette's selling extremely well, company owner, Reeves Callaway, wanted to create the ultimate Corvette. A car that blends the comfort of a road car with the extreme performance of a drag racer!
Three elements combined within the Callaway Sledgehammer. The first was the fantastic bodykit designed by Paul Deutschman of Deutschman Design. This required a careful eye on air flow, cooling to the engine and a solid understanding of the aerodynamic principles that apply to travel at speeds over 250 mph. The result was a stunning bodykit with quad vents in the nose, a lower nose and a ground effects undercarriage.
The second element was undoubtedly the engine. For this, Callaway enlisted the expertise of John Lingenfelter. The engine that eventually powered the Sledgehammer was a hand-built 355ci V8 with twin Turbonetics turbochargers. Various performance figures were quoted from 880 hp to over 900 hp. The truth was probably that power varied depending on what the engineers had configured.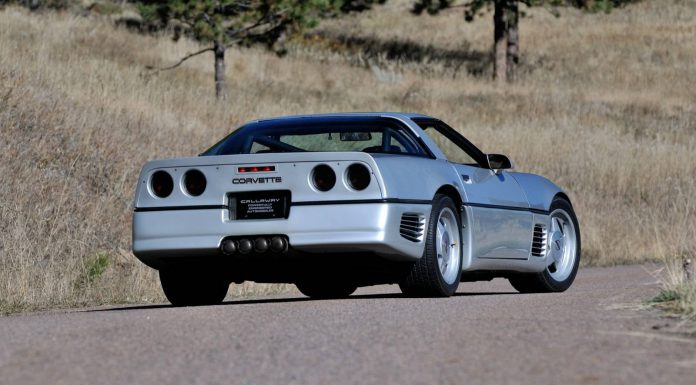 On 26 October 1988, John Lingenfelter powered the Callaway Sledgehammer to a top speed of 254.76 mph at the Transportation Research Center in Ohio. It never took the official top speed record which meant that 202 mph Ferrari F40 was still recorded as the official fastest car. Yet the Sledgehammer's own record went unbeaten until 2007 when the SSC Ultimate Aero hit 256.18 mph. It might still be the fastest road legal front engined supercar!
The car was last offered for sale in 2004 by Barrett Jackson when it sold for $221,400. Since then, it has been in hibernation. We understand that it isn't road legal anymore (some BS about emissions regulations) but we're hoping that the market will be favourable to it. It is being sold as part of the Richard Berry Callaway Collection.