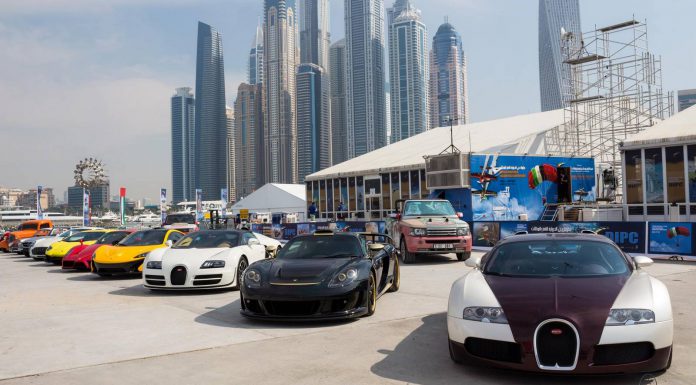 Dubai is not a place where any Ferrari or Lamborghini will make you stand head and shoulders out of the crowd where Rolls Royces and Bentley Continentals are as common as grains of sands in the Arabian desert. If you want to stand out you need to pull up in something expensive enough to clear a VIP spot at the infamous Dubai Mall or Burj Al-Arab. You need a hypercar!
[youtube]http://www.youtube.com/watch?v=W2mEFcPxPf8[/youtube]
Here we have a video filmed in Dubai that features the common supercars but also some of the most exclusive, €1,000,000 cars that will make the 'regular supercars' seem almost invisible, cars such as the McLaren P1, Bugatti Veyron Super Sport and Ferrari Enzo! Enjoy.