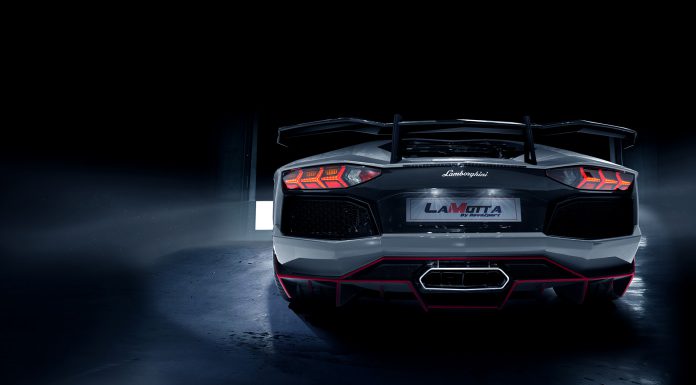 RevoZport have teased their latest project based on the Lamborghini Aventador dubbed "LaMotta". Details are rather scarce at the moment, but the tuners will be officially unveiling their 820hp brute on December 16th. RevoZport have not only added more than 100hp but have also managed to strip out 80 kilos of weight meaning that this Aventador should be ridiculously fast.
The standard car features a 6.5 liter V12 engine that produces 700 hp at 8,250 rpm and 690 Nm of torque at 5,500 rpm. Using thrust mode – Lamborghini's version of launch control – allows you to reach 100 km/h in less than three seconds, 2.9 to be precise, and 0-200 km/h is done in a staggering 8.9 seconds flat. In the right environment you will keep accelerating all the way up to 351 km/h and pull 1.3 G when braking from 100-0 km/h
Stay tuned for more here at GTspirit.