The Maserati 4200GT Spyder was never really a popular Italian sports car even at the best at times, but seeing one in this state is still quite upsetting. This bright yellow 4200GT Spyder was recently spotted in China completely destroyed and left abandoned to wither away in the hot sun.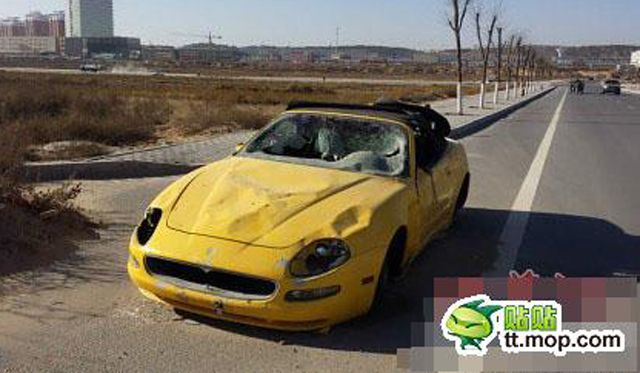 More specifically, the car was found on the edge of the city of Yulin in the Shaanxi Province and the Maserati 4200GT Spyder has been stripped of its wheels and lights and has a completely smashed windscreen, bonnet, a wrecked folding roof and some major paint damage. As a matter of fact, local residents say that the Maserati has been sitting in the same spot for four months.
When it was new, the Maserati 4200GT Spyder featured a 4.2-liter V8 engine producing 385 hp.
[Via TT.MOP]