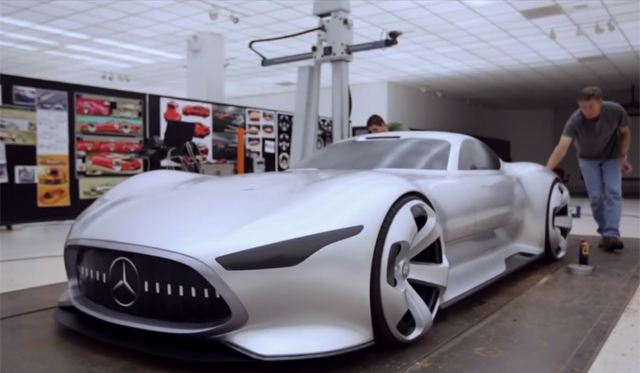 When unveiled at the Los Angeles Auto Show 2013, the Mercedes-Benz AMG Vision Gran Turismo concept took everyone by surprise. Created as a key feature for the upcoming Gran Turismo 6 video game and brought to life, the AMG Vision Gran Turismo was created with no restrictions.
[youtube]http://www.youtube.com/watch?v=E0uYt2sCRWE#t=158[/youtube]
As a result, the styling team had completely free reign when it came to creating the Mercedes-Benz AMG Gran Turismo concept. Now, Mercedes-Benz has released an awesome video showcasing the design process as well as the physical creation of the Vision Gran Turismo and the clip is well worth a watch!