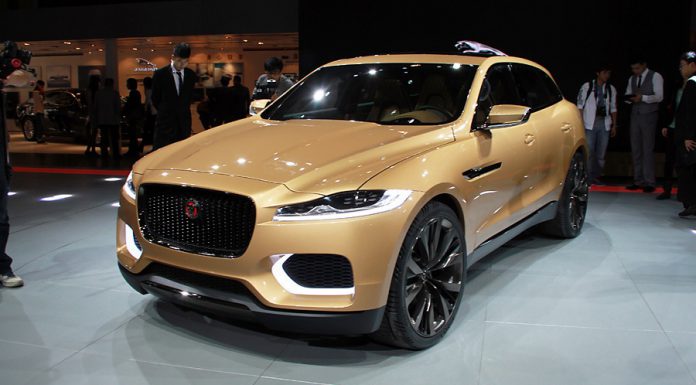 On display is the following stunning gold Jaguar C-X17 Sports Crossover Concept which has been suitably updated to further appeal to the popular Chinese market.
Obviously, the most dramatic change of this Jaguar C-X17 Concept over the previous bright blue and silver one's shown is the gold paint. Additional changes include the massive 23-inch dark platinum alloy wheels. The rest of the changes take place inside.
According to Jaguar itself, tis C-X17 features "a luxurious, spacious and innovative cabin featuring bespoke, high quality interior finishes." Most significantly, this concept has been given three dramatic seats at the rear unlike the two rear seats in the original concepts. Additionally, the interior features tanned leather seats.